Dutch Football League
Published on: 20/11/2016

The highest level of professional football in the Netherlands is the Eredivisie. It is made up of 18 clubs, who play each other twice in each season - home and away. In total, 34 games will be played between the months of May and August. At the end of the season, the winner of the Eredivisie is named as the Dutch National Championship. The team who finishes at the bottom faces automatic relegation to the second level of Dutch football known as the Eersts Divisie.
The Royal Dutch National Football Association (Koninklijke Nederlandse Voetbalbond), also referred to as KNVB, is the governing body of football activity in the Netherlands. The association was founded in 1889, during the reign of King William III. The Netherlands Football League Championship was one of the first competitions that the KNVB organised. From 1889 until 1898, the league was classed as unofficial. Records indicate the first official prize was presented to RAP Amsterdam who beat HVV Den Haag in 1899. The winning prize given was called the KNVB Beker, otherwise known as the Dutch Cup or the KNVB Cup.
When the international governing body of association football (FIFA) was launched in 1904, the KNVB was one of the founding members. They were tasked with controlling all the major Dutch football leagues, such as Topklasse, Eerste Divisie and Eredivisie, as well as the amateur leagues and the Dutch National Football team.
Until 1950, Dutch football was divided regionally and the national champion was decided by a match between the winners of the each level. In 1954, a professional football league was established leading to the creation of the Eredivisie in 1956. From this point onwards, Eredivisie winners would be granted national champion status.
Since the league began, Amsterdam-based club AFC Ajax has won a remarkable 33 titles. Only PSV Eindhoven comes close to their achievement, with 23 titles to their name. Feyenoord of Rotterdam are third in the list of title winners. Since the 1960s, these three clubs have claimed nearly all of the titles. The exceptions being AZ Alkmaar in 1981 and 2009 and FC Twente in 2010.
Even though the same teams have dominated the league year after year, the Eredivisie is a very competitive and entertaining league. Winners of the Championship get automatic qualification to the UEFA Champions League, while the team who finishes in second place enters at the third qualification round. A Europa League place is handed to the third-placed teams, with a further place made available to the teams that finish between fourth and seventh via a play-off system.
The team that finishes bottom (18th) is relegated, while the teams in 16th and 17th place have to defend their top-flight status in a play-off against two teams front the second tier.
Published on: 20/11/2016 © Bet Bind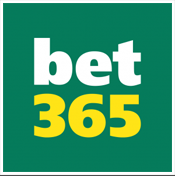 Go To bet365
bet365 Offers and Promotions
Bet Credits
T&Cs Apply | Gamble Responsibly | 18+ Only