49s Betting
Published on: 08/08/2016

A London-based company known as 49s Ltd, which is registered in England and Wales, operates the popular U.K. Lotto game called 49s. Draws take place twice a day throughout the year and bets can be made via online Lotto sites or through numerous betting shops, such as William Hill, Ladbrokes and Betfred. The format of playing 49s is similar to that of many Lotto games: numbers must be chosen from a selection of 49 numbers, if all of the numbers match the draws selection then the player can win a fixed odd cash prize. For each draw six numbers are picked as well as a "booster ball" which gives players the option to place bets on either the 6-ball 49s draw or the 7-ball draw.
The game also allows bets on a selection of 1 to 5 numbers from the 49. Of course, the odds on playing and matching all selections differ from bookie to bookie, making it a good idea to compare the odds and prices beforehand.
As an example, a typical pay-out for one matching number on the 6-Ball game can be as low as £6 pounds or for five matching numbers can be as high as £150,001.
Online Lotto sites use their own software to enable numbers to be picked and often facilitate a "Lucky Dip" option where customers can click a button which will randomly choose 3, 4 or 5 numbers for them. A total of 8 lines of numbers may be chosen per draw but only for a maximum of up to eight consecutive games.
These automated systems allow for straightforward participation in the 49s Lotto. With draws being held twice daily, punters have lots of scope to enjoy the betting game. Some Lotto sites request that bets be placed at a minimum of two hours prior to the draw, while others will accept bets within a few minutes of the winning numbers being confirmed.
The 49s Lotto dates and times are shown in U.K. time on the bookmaker's web sites. As amendments cannot be made once the betting slip has been issued, it is advisable that before making the bet, the player should confirm their selected numbers, game choice, date and time and the amount of money they intend to stake prior to actually making the bet.
Other terms and conditions may apply regarding cancelled or delayed draws and restrictions to payout amounts. Some companies such as William Hill have an upper limit on payouts to any one customer or syndicate.
Published on: 08/08/2016 © Bet Bind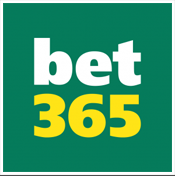 Go To bet365
bet365 Offers and Promotions
Bet Credits
#Ad
#Ad | T&Cs Apply | Gamble Responsibly | 18+ Only