49s Results
Published on: 08/08/2016

The Lotto game called 49s is a gambling activity which has become very popular throughout the UK. The Lotto is run by a London-based company known as 49s Ltd. Draws take place twice daily, 365 days a year, and punters can wager via online or at betting shops....
Each draw consists of a selection of 6 numbers and a bonus number (aka the "Booster") randomly picked from balls marked from 1 to 49. The 6-Ball 49s game involves punters choosing 5 numbers from the first six numbers balls drawn. The 7-Ball 49s game incorporates the Booster ball and punters must select 5 numbers from all seven numbers to be drawn. If the player has all matching numbers, they win fixed odds cash prize - the 49s betting slip will show the fixed odds details.
The 6-Ball 49s game yields the biggest cash prize for 5 out of 5 matching numbers. Depending on the bookmakers, payouts can range from 125,000/1 up to 150,001/1. The 7-Ball game offers lower odds where winnings range from 40,000/1 to 50,000/1. If only one number matches, the odds are 7/1 for the 7-Ball game or 6/1 for the 6-Ball game. Usually £1 is the lowest amount accepted to play.
Draw results are confirmed straight away via internet web sites, live on television and in betting shops. Players can also check winning numbers by phone and with bookmakers such as Ladbrokes. A website called Winonnumbers.com specializes in offering a results service as well as further information regarding the 49s games and draws. The website recommends the three hottest and coldest numbers for the 49s Lotto based on the previous four weeks of results. Winning numbers are recorded in an archive for additional reference. These statistics enables people to see the numbers which have appeared most often or least often.
However the winonnumbers.com web site highlights the fact that they accept no liability regarding the information or how peoples choose their numbers, and advises that the statistics are not intended to be used as a tipping guide.
Punters should be aware that bookmaker's regulations vary and that the terms and conditions of play should be checked prior to placing any bets.
Published on: 08/08/2016 © Bet Bind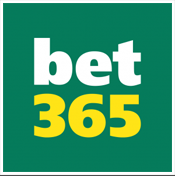 Go To bet365
bet365 Offers and Promotions
Bet Credits
#Ad
#Ad | T&Cs Apply | Gamble Responsibly | 18+ Only