A Night in Paris
Published on: 20/08/2013

For many years the design of slot machines has remained the same: bright flashing lights and three spinning wheels, glowing huge buttons that almost give off enough heat to singe your skin. Thinking people might be tired of this same old formula, the company Betsoft Gaming made a whole new type of machine. After much secretive designing and testing their result was "A Night in Paris". The game looks completely modern and up to date – no more old fashioned spinning wheels or clunky levers here. There are a total of five onscreen wheels, surrounded by a museum façade. The game is cleverly set in Paris, and the storyline objective is to solve a crime. An onscreen French policeman named Jerome LaBaste, and his trusty hound Pierre offer encouragement and praise as you progress.
The bottom of the screen contains all the specific gaming options. Here you can chose the amount you wish to bet. The machine supports serious payouts, and you can stake as much as €75. Once you have made a stake you are ready to proceed: by clicking spin the reels are set into motion. Different combinations have different combinatorial potentials – but when you win Officer Labaste will congratulate you, roaring with joy and clapping his hands together loudly. The reels are extremely well animated, with each section of them containing their own animation, which come alive when you make a successful combination. Non horizontal wins are of course possible: the squares don't necessarily have to be straightly aligned to win, and you will see an angular golden bar tracing the successful squares.
The actual deign of the symbols are characteristically Parisian, including such French clichés as Eiffel Towers, white doves and Croissants. Getting the right combination of these squares of French life can of course be extremely financially rewarding, and there are pay line multipliers, which factor ten, or even 150 times your win. Big awards are given for two or more joint symbols of the dog, Night Watchman, Burglar or the Young Lovers. As much as five to five hundred times your win can be collected in this manner.
"Chase Free Spins" are activated when three, four or five Guard Badge icons show up on the reels, awarding up to 15 free spins. Don't think that Officer LaBaste and his dog Pierre are mere spectators in this game: whenever the burglar appears a comical chase will ensue. During this time multiple free spins and other special gaming features are unlocked.
The second Bonus round is entitles Caught in the Museum, and is triggered whenever 3 or more scattered painting icons show up on at any position on the reels. A this point the interior of the museum, the game's setting, will be displayed. You will have the choice of which item the burglar can steal, such as the rare vase, famous painting, or priceless Sculpture. Provided the burglar gets caught you will receive bonus points.
Another bonus round requires the player to acquire three or more of the painting symbols. The "Get Him" bonus is perhaps the most difficult bonus stage, both to reach, and to win. This stage is presented when Both the Night Watchman and the Burglar icons appear on each side of the Guard's badge. The mischievous burglar will being fiddling and tampering with the third reel, prompting the player to alert the guard by clicking the "get him" button. If the Guard then manages to apprehend the miscreant the player will be rewarded with an instant cash prize.
A Night In Paris is available to play right now on many online casino sites. Even If you are not a fan of traditional slot machines, this game may be for you. Why not give it a go today? Many casinos offer a free game once you have signed up.
Published on: 20/08/2013 © Bet Bind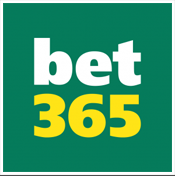 Go To bet365
bet365 Offers and Promotions
Bet Credits
#Ad
#Ad | T&Cs Apply | Gamble Responsibly | 18+ Only