About Bookmakers
Published on: 08/08/2016

Wagering on horse racing and team sports became widespread throughout Britain in the mid-nineteenth century. Around the same time, gambling operators started to create bookkeeping records of their customer's bets, thus the term used today "bookmaker". The word bookmaker refers to a person or organisation that determines odds and receives and pays out bets. Slang words for this profession include "turf accountant" or "bookie". In the US, betting on sports has to be done through "sportsbooks" under licence. There are separate arrangements for horse racing such as race books or off track betting shops.
Bookmakers sometimes collaborate with an "odds compiler" or "odds maker". These entities calculate probabilities on a selection of outcomes. The bookmaker has the task of providing its customers with wagering opportunities on those outcomes and make payouts to winners at the announced odds.
Contrary to belief, bookmakers do not make their livings from customers losing bets. Bookmakers actually make their money from the commission charged on the returns paid out. The amounts paid out fall under a variety of names such as the margin, juice, over-round, vig or vigorish. For a bookkeeper to earn around £30,000, roughly £1 million in bets are required.
Another misconception regarding bookmakers is that they are risk takers and gamblers themselves. In reality this is not the case, the bookmaker leaves that role to the customers. The bookmakers role is to "balance action" by attracting sufficient bets on either side of an event.
An example of this is the tossing of a coin where the outcome will be either heads or tails. The odds for either eventuality will be 1/1 or "even money". The bookmaker will charge a small commission from the winnings to pay for the cost of setting up the opportunity, so whatever the result the bookie will make a profit.
However, if more punters wager on tails than on heads, the bookmaker could be exposed to risk. Therefore, the bookmaker will try to attract more bets on tails to balance the action by offering an incentive, such as a reduced commission or enhanced odds. When odds or payouts are changed it is called "moving the line". Bookmakers are always aiming to keep things balanced which are why the odds vary from bookmaker to bookmaker.
A "layoff" occurs when a bookmaker has been unsuccessful in keeping the wager balanced. In an attempt to make amends, bookies will back the overbooked with another bookmaker to spread the risk.
Looking for small variations between bookmakers odds can turn up some golden opportunities for bettors, as the lines move and balance is sought. On the other hand, any bookmaker found offering odds greatly out of synch with the general market should be suspect. The variances are usually not too great, since they all work with the same events and the same betting public. Finding differences between bookmaker's odds can be very lucrative for punters, however, bookmakers who offer odds which are massively more or less than its rivals should be approached with caution. In general, the odds between bookmakers should be fairly similar because they are working from the same events and with the same punters.
Established bookmakers are plentiful and easily found. Bookmakers with bad reputations are blacklisted. It is a legal requirement for bookmakers to be licensed and in some cases bonded. The UK traditionally had four large betting companies:
Coral
William Hill
Ladbrokes
ToteSport
However, the Internet has proven to be very beneficial for many betting other companies, these include:
Bet365
Betfred
Stan James
Bet24
Victor Chandler
Sky Bet
Terms and Conditions Apply - Please see bet365 for full details, age restricted to 18+
Any odds displayed within this article were correct at the time of publishing (08/08/2016 17:43) but are subject to change.
Published on: 08/08/2016 © Bet Bind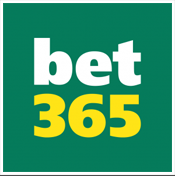 Go To bet365
bet365 Offers and Promotions
Bet Credits
#Ad
#Ad | T&Cs Apply | Gamble Responsibly | 18+ Only