Austrian Football Bundesliga
Published on: 08/08/2016

The Österreichische Fußball-Bundesliga (AKA the Bundesliga) is the top-level national football league in Austria. The league is made up of ten teams and the season starts from July and runs until May - with a winter break commencing in December and ending in February. Winners of the Austrian Bundesliga are crowned champions and also gain entry into European competitions arranged by UEFA.
In 1890, English gardeners employed by the Rothschild family in Vienna first introduced the Austrians to football. Four years later the first teams were founded - First Vienna FC and the Cricketers, and in 1900, the first cup competition (Neues Wiener Tagblatt Pokal) was introduced.
In 1904, the Österreichischer Fussball-Bund (ÖFB) also known as the Austrian Football Association was founded, which led to the country becoming a member of FIFA. The first Austrian football championship was organised in 1911, followed by the first ÖFB-Cup (Austrian Cup) competition in 1919.
The country's two top-level football divisions turned professional in 1924, resulting in a much higher level of play. This led to the famous "Wunderteam", who between 1930 and 1933, went undefeated in 16 international games. The nation tried to create an elite event named the Nationalliga, however the new league had to be dropped due to political issues.
After the Second World War, league play on a national level resumed in Austria. In 1950, a new elite league called Staatsliga A was established. A few years later, the nation went on to become a founding member of the UEFA. In 1965, the Austrian Football Association took control of the Staatsliga A, effectively recreating a Nationalliga. However, another reformation occurred in 1974, which resulted in the 10-team Bundesliga being established as a new league. All football records are officially traced back to the Bundesliga. The Bundesliga has been an independent non-profit operation since 1991. It is responsible for arranging Austria's two top division championships. Famous teams such as Austria Wien and Rapid Wien have been very successful over the years, and more recently other clubs high level teams including, FC Red Bull Salzburg (formerly known as SV Austria Salzburg) and SK Sturm Graz have gained national titles and cups.
Published on: 08/08/2016 © Bet Bind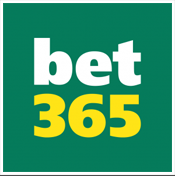 Go To bet365
bet365 Offers and Promotions
Bet Credits
#Ad
#Ad | T&Cs Apply | Gamble Responsibly | 18+ Only