Best Odds Guaranteed
Published on: 08/08/2016

All betting comes with some risk, and horse racing is no exception. Many factors are beyond the control of the bettor but some financial losses can be avoided if certain measures are taken.
A good example would be when a horse wins at a much better price than the bettor was offered when they placed there bet. Despite having won, the punter knows that they could have maximised their profit even further by waiting for a better price.
This is the reason that many bookies offer Best Odds Guaranteed. This encourages punters to bet there and then rather than waiting until race day for a better price or betting at a Tote or racetrack betting pool. Any punter who takes Best Odds guaranteed will be certain to get paid out the highest available price. This could be the odds when the bet was placed or the eventual starting price, depending on which is higher.
This promotion gives bookies an advantage over the Tote, which pays each winner an amount based on the total prize fund divided by the total number of wagers placed.
A knowledge of how starting prices are calculated is useful for punters seeking to benefit from Best Odds Guaranteed. The starting price (SP) is basically the final market price when the race begins. It is normally calculated as an average of the prices offered by on-course bookmakers and is set by an official panel. It applies to all bookmakers either at the track or online.
For the reasons mentioned early, the SP is not applied to Tote or pool-style betting systems where the prices are calculated in set way. Likewise, the Tote prices have no influence over the official bookmakers SP.
As with many other bookmakers promotions, there are many terms and condition that may apply depending on when, where, how and what type of bet you place. Shrewd punters who understand the importance of maximising every return will make good use of the Best Odds Guaranteed system.
Published on: 08/08/2016 © Bet Bind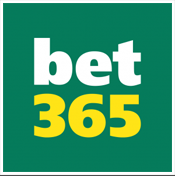 Go To bet365
bet365 Offers and Promotions
Bet Credits
#Ad
#Ad | T&Cs Apply | Gamble Responsibly | 18+ Only