Bet365 Blackjack
Published on: 28/03/2017

Blackjack remains one of the world's most popular card games, and it is played in land-based and online casinos around the world. Traditional or classic blackjack is still popular, but you can also play variants of the original game at Bet365, including Blackjack Surrender and Premium Blackjack.
Blackjack
Blackjack is one of the easiest casino games to understand and, if your cards add up to a number closer to 21 than the dealer's, you win and double your stake, unless you have Blackjack (an ace and a ten card) which pays 3 for 2! You can play a single-hand or play up to 5 hands in any single deal of the cards and, after your initial 2 cards have been dealt, you may choose to Stand (draw no more cards). You may also choose to Double (Double your bet and receive 1 more card), or Split (if you have two cards of the same value. Another option is the Insurance Bet. If the dealer has an Ace showing, you may bet half of your original stake on the dealer having Blackjack – which is paid out at odds of 2/1 if he has. When calculating your betting strategy, it is worth remembering that the dealer must draw up to 16 and stand on all 17s.
Blackjack Surrender
Blackjack surrender is very much like traditional Blackjack. However, it has one main difference in that after the Dealer checks for Blackjack you have the option to Surrender Your Hand. This action costs you half-of-your-bet and that round is then finished.
Premium Blackjack
Premium Blackjack is an exciting variant of standard Blackjack, that uses 6 decks of cards, in which the main aim of the game is still to get closer to 21 than the dealer. However, you can also place two types of side-bet: 21+3 and Perfect Pairs. The dealer doubles your bet as standard if you win the hand, whilst Blackjack will earn you a win of 3 to 2, meaning you win 1.5 units for every unit you staked. However, place a regular bet and you can also place a side-bet. Perfect Pairs relates to either your first two cards or the dealers first two cards. A Perfect Pair is two identical cards, for example 2 five-of diamonds (remember there are 6 decks of cards), and this will earn you odds of 25/1. Meanwhile, a Coloured Pair would be, for example, a five-of-diamonds and a five-of-hearts, and this pays 12/1. Finally, you can have a Red or Black Pair, for example a five-of-diamonds and a five-of-spades, which pays 6/1. Meanwhile, the 21 + 3 Side-bet relates to your first two cards and the dealer's first card, and you can have 100/1 for 3-of-a-kind, 40/1 for a straight flush, 10/1 for a straight, or 5/1 for a flush.
Live Casino Blackjack
You can also enjoy more varieties of Blackjack at Bet365's Live-Casino, where you can enjoy the company of live-dealers as you play games like Grand Blackjack, Royale Blackjack, Unlimited Blackjack, Pegasus Blackjack and Amber Blackjack.
Terms and Conditions Apply - Please see bet365 for full details, age restricted to 18+
Any odds displayed within this article were correct at the time of publishing (28/03/2017 09:58) but are subject to change.
Published on: 28/03/2017 © Bet Bind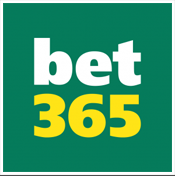 Go To bet365
bet365 Offers and Promotions
Bet Credits
#Ad
#Ad | T&Cs Apply | Gamble Responsibly | 18+ Only