Bet365 Email
Published on: 03/04/2017

Primary Email: support-eng@customerservices365.com
As one of the world's biggest online betting companies, Bet365 are a familiar name to anyone who wagers on sport. With millions of customers in over 200 companies, it is no surprise that the company has developed an extensive customer support network.
Of course, we all like to think that everything will go smoothly whenever we decide to place a bet online but of course, that can never be the case with every customer. There may be times when a client needs to resolve an issue with their account or encounters a technical problem. And it is on these occasions that a company is so often judged by its users.
When a problem does occur, or when a client has a simple question, it is important that it is dealt with in the most efficient way and with minimum fuss. It is also important that the customer has a choice of contact methods to suit their own preference.
How to contact Bet365 Customer Services
The precise method for contacting Bet365 may vary slightly from country to country and with over 200 countries serviced by the company, we cannot cover them all. But we can give you an idea of the kind of contact methods available in most major regions.
Bet365 Email
Bet365 are a UK-based company and are licenced in the British Overseas Territory of Gibraltar. If you need to contact them via email, you can send your enquiry to: support-eng@customerservices365.com
If the matter is not urgent and you are happy to wait for a response, you should use this method. However, you may have to wait several hours or more for a reply.
Bet365 Telephone
If the matter is more urgent or you want to speak to somebody directly, you could call their customer service telephone number. By visiting the Contact US section of their website, you will be presented with the number for your region. In most cases, you should find at least one 24/7 Freephone number and an alternative landline number.
In the UK, the numbers are

08000 288 365 and 0800 7810 365 for customer services via Freephone
01782 684 757 for customer services via landline
08000 322 365 and 0800 458 8888 for telephone betting via Freephone
01782 684 606 for telephone betting via landline
You can choose your country from the drop down list to find the number for your region.
Bet365 Address
If you would prefer to write a letter and send it via post, you can do so and mail it to: Customer Services, Bet365
Hillside,
Festival Way,
Stoke On Trent,
Staffordshire,
ST1 5SH,
England.
Bet365 Chat
The preferred method of contact for many customers today is the live chat system. This allows you to deal with an advisor directly without making a phone call. To use this service, you need a working internet connection and a suitable device such as a PC, tablet or smart phone. When you select this option, a live real-time chat window is opened and you can have a conversation by typing your query.
Other options
You can also contact Bet365 via their social media channels such as Facebook and Twitter. As you can see, there are plenty of ways of contacting the company, 24 hours a day, seven days a week from anywhere in the world.
Terms and Conditions Apply - Please see bet365 for full details, age restricted to 18+
Any odds displayed within this article were correct at the time of publishing (03/04/2017 23:10) but are subject to change.
Published on: 03/04/2017 © Bet Bind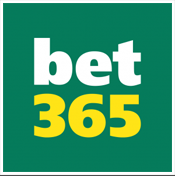 Go To bet365
bet365 Offers and Promotions
Bet Credits
#Ad
#Ad | T&Cs Apply | Gamble Responsibly | 18+ Only