Bet365 Live Chat
Published on: 29/01/2017

As one of the world's most high profile online betting companies, Bet365 have a huge customer base to please and a massive reputation to maintain. It is therefore no surprise that they have invested heavily in their global customer support network.
Their goal is ensure that every customer is satisfied with the quality of their online services and the standard of support that they receive. After all, great promotions, big limits, flexible payment options and competitive odds are all well and good but they need to be backed up outstanding customer care.
When you consider that the company has over six million customers in over 200 countries worldwide, the size of the task facing Bet365's customer service team becomes apparent. Much of their support comes via the Bet365 Live Chat system, and for many customers, this service offers the perfect way to a quick resolution of their issues.
Using the Bet365 Live Chat Service
The Live Chat system is always open - 24 hours a day; seven days a week; 365 days a year. In our experience, it provides the fastest way to get a quick answer to your question. In fact, it is surprising to find that many bookmakers still do not offer this facility.
Live Chat does exactly what is says - it allows you to chat live to a member of the customer support team. To access the chat system, you can simply navigate to the live chat home page or you can access the page from the main Bet365 website.
If you are not already logged in to your account, the Live Chat system will give the following options to choose:
Existing customer
Unable to Log In
New Customer
If you are an existing customer, you must enter your username, password and what topic you need help with. If you are unable to login, you will be asked for your username (if known), name and email address. If you are a new customer, you will be asked for your name, email and what topic you need help with. There is also a link to the "Lost Login" page, where you can retrieve your log in details via an automated system.
Topics that are available from the drop down list include:
Deposit
Technical
Login problems
New to Bet365
Verification
Gaming queries
Offers and promotions
Bet queries and rules
Withdrawal
Once you are connected, the chat box will appear with a reference number for your enquiry. You must then wait for an advisor to greet you. There messages will appear in the large box and there is a smaller box below in which you can type your response.
How Quick is the Service?
During our testing sessions held between 2 and 3pm (GMT) between Monday and Friday, the customer advisors generally took between 20 and 30 seconds to introduce themselves. We asked some basic questions about payment options, as well as some more complicated questions about betting rules and technical problems. The response times varied between 20 and 60 seconds depending on the complexity of each question.
Please bear in mind that after asking a trivial question, the advisor may refer you to a section on the website and then end the chat. However, for more complicated issues, they are happy to engage with you until the issue is resolved.
What Languages are Supported?
The Bet365 Live Chat service is already available in the following languages; English, Spanish, German, Italian, Danish, Swedish, Norwegian, Chinese, Japanese, Greek, Russian, Polish, Portuguese, Romanian, Czech, Hungarian, Slovak
The number of languages supported is likely to increase as Bet365 expands into more territories.
Conclusion
Whatever issue you may have when using an online betting service, you want it resolved quickly and satisfactorily. In our experience, online chat systems provide the best way of achieving that goal. But of course, the quality of service you receive will depend on the response time of the advisors and the reliability of the system. In the tests that we conducted, Bet365's Live Chat Service performed well on both counts.
Terms and Conditions Apply - Please see bet365 for full details, age restricted to 18+
Any odds displayed within this article were correct at the time of publishing (29/01/2017 18:15) but are subject to change.
Published on: 29/01/2017 © Bet Bind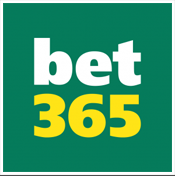 Go To bet365
bet365 Offers and Promotions
Bet Credits
#Ad
#Ad | T&Cs Apply | Gamble Responsibly | 18+ Only