Bet365 Betting on Liverpool
Published on: 05/04/2017

Liverpool FC have nearly 125-years of history, and in that period they`ve been one of the most successful teams in England. They`ve a wealth of silverware in their trophy cabinet – so it`s time to take a look at the history of their success to see if it can shed light on how to bet on Liverpool.
The Premier League
Liverpool won their first League Championship in the 1900/01 Season, and have been champions of England on 17 more occasions. However, the last of those titles came in the 1989/90 season, and they are the only one of the "Big-5" teams to have failed to win the Premier League. They keep promising to do so, but their odds of success are rarely a true reflection of their chances according to the current statistics.
The FA Cup
Liverpool have won the FA Cup 7 times, with the first of those successes coming in 1964/65, and the last coming in 2005/06. They were losing finalists in the 2012 FA Cup, but they worryingly got knocked-out at home to Championship-side Wolves in the 2016/17 FA Cup – which suggests they need more focus and a stronger squad if they are to mount a serious challenge for the 2018 FA Cup.
The EFL Cup
Another Cup in which Liverpool have a strong history with 8 victories stretching from 1964 to their last win in 2012. However, they've fluffed their lines in both the last two seasons, with a final defeat to Manchester City in 2016, and a Semi-Final defeat to a Southampton side they were expected to beat in 2017.
The FA Community Shield
Liverpool have an excellent record when making the final of the Community Shield, wining it 15-times and being a losing finalist 9-times. However, as they are likely to need to win the Premier League or the FA Cup to get in the final, we may not get this betting opportunity anytime soon.
Liverpool In Europe
Some of the best Liverpool teams have graced Europe, and The Reds have enjoyed much success with 5 victories in the European Cup/Champions League and three victories in the UEFA Cup/UEFA Europa League. They also have an excellent strike-rate, with just two defeats in the Champions League, and just one defeat in the UEFA CUP, though that last defeat came in 2016 against a Sevilla side they were again fancied to beat.
Liverpool To Win A Double
Liverpool may not be the hottest team in England currently, but it's worth remembering that Liverpool have won various doubles in their history – which could mean it's worth playing at big odds if you think they're due a change of luck. They've done the League and EFL Cup twice (or equivalent), and the League and UEFA Cup twice, as well as the League and FA Cup once, and the League and Champions League once. They've also won two trebles: The League, EFL Cup and Champions League, and the FA Cup, League Cup and Europa League.
Published on: 05/04/2017 © Bet Bind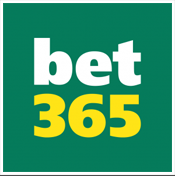 Go To bet365
bet365 Offers and Promotions
Bet Credits
#Ad
#Ad | T&Cs Apply | Gamble Responsibly | 18+ Only