Bet365 Verification Process
Published on: 29/01/2017

In order to maintain its reputation as a secure and safe place in which to conduct betting activities, Bet365 will ask you to verify your account before you can withdraw funds for the first time. While this process may seem slightly inconvenient, it is designed to protect users by ensuring that only the registered customer has access to each account.
Know Your Customer (KYC)
The Bet365 verification system is also known as the "Know Your Customer" or KYC process. In order to verify your account, there is a two-step process that must be followed. Full details of the verification options can be found on the "Know Your Customer" section on the Bet365 website.
To access these details, you must first log in to your account and then click on the services menu. From there you can navigate to your account where there is an option to select "Know Your Customer".
How to Verify a Bet365 Account
The verification process requires identification documents to be uploaded and this can be done directly from the members section of the website. Once your documents have been reviewed (usually within 48 hours) you will receive a notification via email.
If for any reason, you are unable to use the upload facility, you can take photographs or scans of your documents on a smartphone and email them to the verification team instead. If you choose this method, you must also include username and four-digit security number in your email. You should also make sure that the documents are fully readable.
As a general rule, you will be required to provide you passport, ID card or driving licence. In some cases, further supporting documents may be requested such as a bank statement, council tax bill, credit card statement, phone bill or utility bill. There is also an option to use postal verification but this process can take 10-12 days to complete.
Please be aware that this is just a guide and verification methods and options may differ slightly depending on your country of residence.
Once you have supplied all the documents requested, your account should be verified within 48 hours and you will receive an email informing you when this is the case. Once verified, you will be able to withdrawn your winnings using any of the available methods.
Why Use Verification?
The verification process often takes new customer by surprise, especially if they have not read the terms and condition when signing up for a new account. However, the process is completely normal and helps to protect against money laundering, underage gambling, collusion and other unauthorised activity.
As a reputable online gambling firm, Bet365 has a responsibility to protect their customers and to minimise the risk of fraudulent or illegal activity. As a result, it is not unreasonable that they should request further identification to verify accounts. In fact, following this process helps to create a safer gambling environment for everyone.
Is My Data Safe?
As with any online betting company, Bet365 also have a responsibility to protect any data that is provided in accordance with the privacy and data protection laws of any region in which they operate. Full details of the privacy policy can be found on the Bet365 website.
Terms and Conditions Apply - Please see bet365 for full details, age restricted to 18+
Any odds displayed within this article were correct at the time of publishing (29/01/2017 18:23) but are subject to change.
Published on: 29/01/2017 © Bet Bind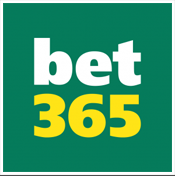 Go To bet365
bet365 Offers and Promotions
Bet Credits
#Ad
#Ad | T&Cs Apply | Gamble Responsibly | 18+ Only