Bet365 VIP Scheme
Published on: 29/01/2017

The Bet365 Poker VIP scheme allows players to earn merit points while playing poker for real money. The scheme applies to tournaments as well as cash tables. All accumulated points are credited to the players account and can be used to access cash bonuses.
Players can check their merit point's balance at any time by visiting the "My Account" section of the Bet365 poker website. When a players is playing a cash table, their point's total is displayed in the top left hand corner of the display.
How to Earn Merit Points
When playing a cash table, Merit Points are earned according to how much you have contributed to the total pot - this is known as the "rake" amount. In a tournament situation, points are determined by the amount you have paid in fees. The points are awarded at a rate of 15 per €1 paid via the rake or in tournament fees. The rake limit is €2.50 per player in a single hand on cash tables. This means that a maximum of 37.5 points can be earned in each hand. However, there is no limit to how many points may be accumulated in a tournament.
VIP Status Levels
The very first point you earn will earn you Bronze level status at the start of the next month. Once you have been on the scheme for three consecutive months, you can start claiming you VIP bonus rewards. As you improve your status, the range of rewards on offer increases. As long as you maintain a level for three months, you can claim rewards for that level. The points required to qualify for each level are as follows:
Bronze Level: 1 point
Silver Level: 1,000 points
Gold Level: 10,000 points
Platinum Level: 25,000 points
Any player who reaches Platinum Level will also qualify for Loyalty Rewards.
What VIP Rewards are Available?
The size of the reward that is available will depend on the amount of points you have accumulated and the level that you have achieved. If you have maintained the required level for the qualifying period, you can use your points to claim Cask Rewards. Platinum members may also claim Loyalty Rewards. The following table shows how much you can claim with your accumulated points:
| Merit Points | Reward | Required Level |
| --- | --- | --- |
| 6,000 | €40 | Bronze |
| 16,000 | €120 | Silver |
| 40,000 | €500 | Silver |
| 80,000 | €1,100 | Gold |
| 155,000 | €2,750 | Gold |
| 300,000 | €6,000 | Platinum |
| 560,000 | €14,000 | Platinum |
| 1,200,000 | €36,000 | Platinum |
| 2,100,000 | €65,000 | Platinum |
| 4,000,000 | €130,000 | Platinum |
As long as you have maintained the relevant VIP status (or higher) for a minimum of three months and have accumulated the qualifying point's total, your claim will be successful. Further Loyalty Rewards are available to those who reach and maintain Platinum status. The longer you stay loyal, the greater the reward that you will be able to claim. You may also be able to claim special rewards linked to ongoing events.
Further Information
To take advantage of the VIP Scheme, simply earn enough Merit Points to qualify. You can join any status level as long as you have the required amount of points. You level will be confirmed at the start of the next month.
To claim your rewards, visit the "Get Your Rewards" section on the website, select you reward and click "Claim Now." Your VIP reward will be appear as credit in your account within 48 hours of making a claim. Your current status and Merit Point's balance is displayed in the "My Account" section of the poker lobby.
Terms and Conditions Apply - Please see bet365 for full details, age restricted to 18+
Any odds displayed within this article were correct at the time of publishing (29/01/2017 18:25) but are subject to change.
Published on: 29/01/2017 © Bet Bind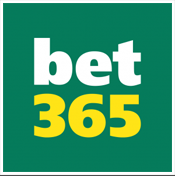 Go To bet365
bet365 Offers and Promotions
Bet Credits
#Ad
#Ad | T&Cs Apply | Gamble Responsibly | 18+ Only