Betfred Login
Published on: 19/03/2017

Fred Done, owner of Betfred, likes to keep his members happy, and that's why he's made logging-in to your Betfred Account a very easy process. Whether you want to bet on sports, tote-pools, at the casino, at the live-casino, on games, bingo, lotto, virtuals, poker or at the recently launched Betfred Vegas, you can do it by using the same log-in details you used to open your Betfred account.
Logging-In
Logging-in to your Betfred account really couldn't be simpler. Just click-on "Log In" in the top right-hand corner of the homepage, and a little log-in box will appear. Simply fill-in your Account Username and Account Password as requested, and press "log-in". Providing you have entered the correct username and password, you should now have access to everything that Betfred offers.
If it says "wrong username or password", then you might want to try and log-in with the same username and password again, just in case you miss-typed one of them. However, if they're still wrong, it's probably a good idea to click-on "forgotten your account details" as this will start a process in which you can reset your password.
Forgotten Your Account Details
In a world in which most of us have a plethora of usernames and passwords for a plethora of different online platforms, don't be embarrassed if you've forgotten your Betfred username or password – as resetting your account should be a simple process.
Step 1
Click-on "forgotten your account details" as outlined above.
Step 2
You will then be asked to enter the email address and date-of-birth you used when registering your account. After this you will be asked the answer to the security question you set-up when opening your account, e.g. the name of your first school. If you enter all these details correctly, you will then be emailed by Betfred with your username, and an option to reset your password.
Step 3
Make a note of your Betfred Username, then Click-on the link provided to reset your password. When resetting your password, try and use a combination of upper-case letters, lower-case letters and numbers that you can easily remember – but not ones that someone else could easily guess!
Step 4
Once Betfred confirm that you have reset your password to their satisfaction, you can then return to the Betfred homepage and log-in with your original username and your new password.
Account Blocked
For a variety of reasons, you may see the message "Account Blocked". The main reason your account may become blocked is that you have entered the wrong username or password 3-times, without requesting a password reset. Meanwhile, other reasons may include Betfred requiring verification of age or ownership of a deposit-method, or you have tried accessing your account from a restricted country.
Unblocking Your Account
If you wish to unblock an account, you will see three choices of Betfred Customer Support within the box that informed you that your Betfred Account is blocked. These are live-chat, email and phone, all of which will connect you to a helpful Betfred customer support agent who will help you unblock your account.
Published on: 19/03/2017 © Bet Bind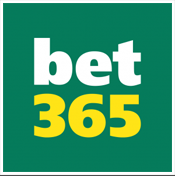 Go To bet365
bet365 Offers and Promotions
Bet Credits
#Ad
#Ad | T&Cs Apply | Gamble Responsibly | 18+ Only