Register at Betfred
Published on: 28/03/2017

Betfred is one of the world`s most popular bookmakers, and Managing Director and founder Fred Done is renowned for offering his members outstanding promotions. Hey – he even paid out early on Manchester United winning the Premier League once when they didn`t actually go on to win the title.
That`s why having a Betfred Account provides a lot of fun, and opening a Betfred Account is an easy process via desktop or mobile – simply follow the directions below.
Click on the "Sign Up Now" tab in the right-hand corner of the home-page
Fill in the contact details as set out in the easy-to-fill-in form
First Name / Last Name
Email Address
Date-Of-Birth: Day, Month and Year
Contact Number
Country / Postcode
Username: You will have to create a unique username at this point
Password: You will have to create a unique password at this point
Security Question: Choose one of the following options – Mother`s Maiden Name, Pet`s Name, Where You Were Born, Name Of First School, Favourite Team
Security Answer: Give the answer to your chosen security question •
Currency: Choose your preferred currency from the dropdown menu
Promotion Code: Enter any promotional code you have here
Confirm that you are over 18
Confirm that you understand and agree with Betfred`s Terms and Conditions
If you are happy with everything, open your account by clicking on "Register"
You will now be able to register a deposit method and deposit funds
You should also receive the bonus that was attached to the promotion code you entered when registering
Below Are Some Popular Questions And Answers
Why does Betfred need my personal details?
Betfred must comply with strict a strict legislation policy that protects both parties from fraud. Personal details are then used to verify that anyone applying for a Betfred Account is who they say they are.
If I have a Betfred Internet Account, do I need to open a separate Betfred Mobile Account?
No. Simply visit the Betfred website via your mobile browser and log-in using the same username and password.
Are my personal and user details secure?
The unique username and password you create means no third party should be able to access your Betfred Account. All reasonable steps are taken by Betfred to ensure personal information is protected. All paper-documentation is shredded, whilst computer information is erased when it is no longer needed.
What Do I Do If I Want To Close My Betfred Account?
• Withdraw all funds from your account. • E-mail Betfred at support@betfred.com and ask Betfred to close your account. • Provide Betfred with your user-information and security question answer. What Happens If I Forget My Username/Password? Click on "Log In" on the homepage, then click on "Forgotten your account details" and follow the instructions. I Think I Need To Speak To Betfred Customer Support Then please visit the Betfred Contact Page where you can see all the available support methods.
Published on: 28/03/2017 © Bet Bind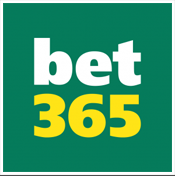 Go To bet365
bet365 Offers and Promotions
Bet Credits
#Ad
#Ad | T&Cs Apply | Gamble Responsibly | 18+ Only