Betfred Verification Process
Published on: 28/03/2017

As a person must be aged 18 or over to gamble in the United Kingdom, online bookmakers and casinos have to adopt a strict no under-age gambling policy, which is enforced by the United Kingdom Gambling Commission to protect all parties.
Therefore, when you open a Betfred account, if the initial checks do not confirm that you are aged 18 or over, Betfred may request further proof of identification.
Opening An Account
When you request to open an account with Betfred, the Personal Information they collect will be used for the following verification purposes.
To verify your age
To make sure Betfred complies with their regulatory obligations and responsibilities regarding the UK Gambling Act and/or the Gibraltar Gambling Act 2005
To verify the accuracy of your deposit information with financial institutions
What Happens If The Above Process Doesn't Verify Your Age
If your age can not be verified during the process of opening your account, Betfred will request further proof of identification, ideally a copy of your passport showing your photograph, name and address and proof of age.
To submit this information, you will be requested to fill in a simple form containing the following information.
First Name
Last Name
Email Address
Username
You will then be asked to Upload the copy/or high-quality photograph of your Passport in one of the following file formats:
JPG - (JPEG) Joint Photographic Experts Group
PDF - Portable Document Format
TIF - Tagged Image File
Your documentation may not be accepted if:
Images are blurred, stretched, squashed or distorted.
File are bigger than 5000 Kilo Bytes or 5 Mega Bytes.
Images are not in colour
Images are not scanned to the quality of 300 Dots per Inch
What Happens if Age Verification Is Not Completed To Betfred's Satisfaction?
From opening your Betfred Account, you have 72-hours to prove that you are of legal age to gamble. Failure to do that will result in your Betfred Account being frozen, with the following effects.
No more gambling will be allowed, until the age verification process has proved or disproved a player's age.
If the age verification procedure proves that a player is underage, then the stakes placed on all bets since the account was opened will be returned to the player, regardless of whether bets were winning bets or losing bets. No winnings will be paid out regardless of the amount.
Other Reasons Why Betfred May Have To Verify Personal Information
Due to Betfred's very strict anti-money-laundering policy, which is in line with the policy of all other leading gambling platforms, Betfred may also request further forms of identification to prove that the account holder is also the owner of any deposit method used to fund an account – if they think that there may be more than one person involved.
In this instance, Betfred may request further proof of identification such as a Utility Bill or Bank Statement.
More Information About Betfred's Verification Process
If you require more information about Betfred's Verification Process, please contact the Betfred Customer Support Team.
Published on: 28/03/2017 © Bet Bind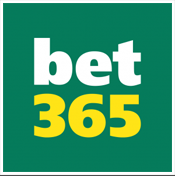 Go To bet365
bet365 Offers and Promotions
Bet Credits
#Ad
#Ad | T&Cs Apply | Gamble Responsibly | 18+ Only