Betting Exchanges
Published on: 12/04/2017

Over the last few years, a new type of betting company has arisen to compete with the traditional bookmakers - a betting exchange. The main difference with a betting exchange - the most popular being Betfair - is instead of betting directly against a bookmaker, you effectively cut out the middle man and bet against other sports betting fans. You can also act as the bookmaker and offer odds that something isn`t going to happen.
A betting exchange will only accept a bet if it is matched by another customer - it uses technology to match bets instantly. If the bet is substantial, it is likely it will be matched with several counterparties. Odds are displayed in decimal format as it is easier to read. For example, 5.2 means that for every pound bet you receive a return of £5.20 which includes the pound stake. Hence the decimal format of 2-1 is 3.0.
Back bet
A back bet is the equivalent to the usual bet you place with a bookmaker, however you choose which odds you like. For instance, you wish to put a bet on Chelsea to beat Arsenal. The current odds are 1.32 to back and 1.38 to lay. Therefore, you may bet at 1.32 straight away or you can queue for 1.34, 1.36, 1.38 or higher. If no-one accepts the odds you would like then the bet will become void.
Lay bet
A lay bet is when you act as the bookmaker, betting on something not to happen. You choose your own odds - obviously as low as possible. For example, you are convinced Arsenal will not win. The current odds showing are 2.9 to back and 3.0 to lay, so you can lay immediately at 3 or queue for 2.9. You lay £20 at the available price of 3 (2/1). This means another individual is betting on Arsenal at 3 and if they are victorious, you have to pay them.
Therefore, if Arsenal win you have to pay out £40. But if Arsenal lose or draw, you get to keep their £20 stake. Essentially, you are betting £40 on "Arsenal or Draw" at odds of 1.5 (1/2).
Advantages of a betting exchange
As there is no profit margin for a bookmaker, you can find higher odds than at the usual bookie (though you may pay a small commission on your winnings, usually 2-5%).
You can bet and lay on the same market and make a profit before the event has even begun. This is called trading (you can also trade in-play).
For example:
You bet £10 on a horse at odds of 11 (10/1). If it wins, you will receive £110. The odds then change to 6 (5/1) and you lay at this price. You can decide how much by entering different amounts at the exchange - but here, you could walk away before the race has begun with a guaranteed profit.
How much should we lay the horse at in order to secure an equal profit across both outcomes?
Lay liability = Original expected return - (original expected return / Current lay odds)
So in our example, the calculation would be:
Lay liability = £110 - (£110 / 6)
= £92
So if our lay liability is £92, our lay bet must be £18.40 (92/5). If the horse wins, we win £100 for the back bet but lose £92 (lay liability) for the lay bet. If the horse loses, we lose our £10 stake for the back bet but win £18.40 for the lay bet. In each case, we make a profit of at least £8 before the race has even begun. You can place as big a bet as you like, whereas you`ll struggle to get thousands staked with a bookie.
Published on: 12/04/2017 © Bet Bind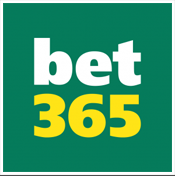 Go To bet365
bet365 Offers and Promotions
Bet Credits
#Ad
#Ad | T&Cs Apply | Gamble Responsibly | 18+ Only