Bingo World Championship
Published on: 05/08/2013

The World of bingo is a self contained universe: If has no central governing body like football and rugby does; and it is perhaps for this reason not one but two separate world championships take place every year. In this hardened bingo arena players flex their muscles, and test their resolve against each other. It is actually due to the massive rise in only gambling that bingo is granted a twice annual world tournament: one event deals with the gaming halls of the real world, while the other is an internet based competition.
Without doubt the world's leading magazine dedicated to all things bingo related is the "Bingo Bugle Newspaper." Ever Since 1989 it has had the honor of organizing the prestigious World Championship Bingo Tournament and Gaming Cruise. This is a lavishly laid out weeklong trip, with in excess of $0,000 available to win. The tournament includes one of the largest bingo prizes going: $80,000 is there to be taken by one lucky player.
The cruise features all the amenities expected by those who choose this method of travel: no expense is spared. There are nightly shows, music performances, and an impressive array of fine restaurants. The liner stops at Nassau, St. Thomas and St. Maarten, giving players fatigued by constant gaming a chance to come ashore and explore these picturesque locations. Soon they will return though, for the cruise caters for their needs, and they cannot stay away from long from the endless succession of games and tournaments. They all have an eye on the grand prize.
Upon boarding each participant is given a nine-on set of bingo paper for each set. There are a total of sixty official games: the player with the most wins at the termination of these games is crowned the Grand Champion! As if the massive prize money wasn't enough for this lucky gamer, they also two tickets for the following year's cruise, where they may try their luck once again.
The cruise liner is well suited for this prestigious annual event: at over a thousand feet long, and with almost two thousand rooms, it has a vast capacity of 3646 passengers. Travellers lucky enough to obtain boarding to this much coveted annual cruise will be able to luxuriate in a host of on-deck pools, waterslides, whirlpools. There are mini golf play areas, four restaurants, show lounges, a piano bar, a casino, electronic gaming arcades, a fitness center, and even a beauty salon. If any of the passengers feel like a break from bingo they will certainly find activities to keep them occupied.
Such is the high demand for each of these yearly cruises that hopeful participants must snap up available tickets early: they sell out very fast. The next cruise bingo championship is scheduled to sail from Florida this winter, on the 3rd of November 2013.
Such is the prestige of a yearly tournament that an entrepreneurial group of sites has aligned forces, and attempted to proclaim that accolade as their own. Ever since 2002 these sites have offered a series of online bingo tournaments, which lead up to a grand winning prize of £5000. The event takes place in March, and those wishing to enter have two routes: win a place in the triple qualifying competitions, which take place between November and January; or come first in on of the twenty free rolls held every February.
From the qualifying round every top five positioned winner is allocated a place in the exciting Grand Final event. There are fourteen participating web sites, and each holds three gaming rounds. The outcome of this qualifying event leads to 210 players who are granted placements in the final competition.
There are twenty additional gaming places up for grabs, which are distributed through the freerolls. To be eligible for these spots it is mandated that the gamer must have taken part in no less than 1,000 bingo room games. The aspect being pushed here is that the player must prove considerable participation in actual money games affiliated to an official sponsor. There are a host of validated websites that are recognized, including Imperial Bingo, Bingo Empire, Ritzy Bingo, Bingo Funland, Bingo GALA, Bingo Plex and Bingo Mega. The others are Gina Bingo, Glamour Bingo, Main Street Bingo, Bingo Splash, Paramount Bingo, Premier Bingo, and Bingo Beez.
A small incentive of £100 is allotted to the winning players of the freerolls, Small change next to the £5,000 presented to the winner of the Grand Final. The online winner of 2011, who went by the username "Nines" was victorious over 229 challengers, and collected a prize of £3,000; but this monetary reward was surely nothing next to the pride they took being the online Bingo World Champion.
Published on: 05/08/2013 © Bet Bind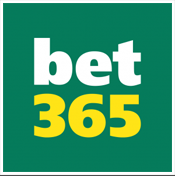 Go To bet365
bet365 Offers and Promotions
Bet Credits
#Ad
#Ad | T&Cs Apply | Gamble Responsibly | 18+ Only