Casinos in Edinburgh
Published on: 02/11/2013

The beautiful city of Edinburgh has always been a popular destination for travellers from all over the globe. The capital of Scotland was recently named the very first United Nations Educational, Scientific and Cultural Organization city of literature, and manages to draw in more tourists than any other location in the United Kingdom, with the exception of London. There are many reasons to visit this vibrant and lively city – the beautiful scenery alone attracts many travellers. It has a number of places of historical interest, primarily Edinburgh castle, perched high on the rocky peak in the old town. Archeologists have actually verified that the location was used as a stronghold as far back as the Iron Age. The city is stuffed with things to do, and it is said that it impossible to be bored there. When you discover the endless array of museums, galleries, football and other sports venues, cinemas, and places of historical interest, you will understand why.
Of course the city doesn't just cater for those interested in culture and sport: there is a bustling gambling scene too! Some of the best casinos in the country are to be found in Edinburgh, and only London itself can rival it for variety and quality of gaming halls. Whether your game is bingo or blackjack, you wont be far from a place catering to your needs in this wonderful city.
Genting Casinos UK, the huge entertainment conglomerate, which owns casinos in London and the Midlands, has three large gambling venues in Edinburgh. Perhaps the most impressive of this triumvirate overlooks the waters of the Firth of Fourth: Genting Casino Leith as it's known, is situated on Ocean Drive, and is a definite location for any gamer visiting the city. It is a well laid out, spacious venue, featuring numerous gaming machines, a bar, and fifteen table games. Its doors are open six days a week, from two in the afternoon until six in the morning.
As impressive as the Genting Casino Leith is, many find it a little too far from the inner city. For those unwilling to leave the centre of Edinburgh for their gambling needs, there certainly is no shortage of appropriate places to play. The Genting Casino York Place is perhaps the most impressive and grand of all the inner city casinos. It is conveniently located adjacent to the busy St. James Shopping Centre. This large modern casino has everything a gamer could want: Blackjack, American Roulette, three Card Poker, even Electronic Roulette. There are seven tables, ten gaming machines, a well stocked bar, and the perfect ambience you need to focus on your gambling fun! As with the Leith Casino the doors swing open at two, and shut at six in the morning. Those planning to visit the casino for the first time are encouraged to register online, as this will facilitate a speedy entry to the casino upon arrival.
The next casino on the list would be the Genting Casino Fountainpark. Situated on Dundee Street, this casino is known for one main feature: its size! With an impressive 27,000 square feet of floor space this is by far the biggest casino in Genting's portfolio. All that gaming space is certainly put to good use – there are no less than 20 gaming machines, and 17 tables, putting out all the classic games, such as Blackjack, Roulette, and 3-Card Poker. A nice feature is that many of the poker games are featured in online tournaments, where you can compete with other players in Genting casinos across the country.
Of course Genting doesn't have complete dominion over the casino market in Edinburgh - Rileys Sports Bar is a smaller location worth investigating, as is the Gala Maybury Casino, situated near the airport. If horseracing is more to your taste than turning cards, then Musselburgh track will certainly be to your liking. This historic racecourse has been in operation since 1816, and attracts some of the best jockeys and trainers in Scotland.
Published on: 02/11/2013 © Bet Bind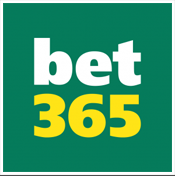 Go To bet365
bet365 Offers and Promotions
Bet Credits
#Ad
#Ad | T&Cs Apply | Gamble Responsibly | 18+ Only