Combination Betting
Published on: 16/08/2013

Exacta, Quinella and Trifecta are well known types of combination bets, and are probably familiar to all horse racing fans. Track goers will likely have their favorite types of combinations bets, which they will employ almost consistently. A particular type of combination bet that offers something called full coverage is held in high esteem by seasoned racegoers. Seemingly obscure to novices, they offer all the possible combinations of accumulators, doubles and trebles over a preset group of selections. These combinations bets often have exotic sounding titles, such as Goliath, Alphabet and Super Heinz. Round Robin Parlay is the umbrella term for all such combinations bets.
The most basic full coverage bet that should be in the arsenal of all horse racing fans is certainly the Trixie bet. This bet comprises four wagers spread over three selections in various events, such as one treble and three doubles, or expressed logically: ABC, and AB, AC and BC. The Trixie is often confused with the Patent bet, which is comprised of seven, while omitting single bets made on individual selections. This means no less than two of the choices must succeed, and receive a return. Both the Trixie and the Patent are widely used by racegoers.
If you are having trouble understanding the Trixie, It may help to think of it as a treble, to which has been added three doubles. The benefit of this is that if one of your selections doesn't win you will still collect a return on the remainders. Another way to understand this is to conceive of the Trixie as the Patent, minus the single bets. The downside here is that a single win will not yield a return.
The Trixie allows for some flexibility in its initiation: one way of setting it up is rather laborious however, requiring the manual calculation of each of the four wagers. To assist here are an abundance of online Trixie calculators. Take some time to select a good calculator however, as some are overly complicated. You will have to enter the odds for each selection, and the place odds if each way is a selection. The online calculator will immediately display the correct figure to place on every one of the four bets, and will display the predicted total at three winnings.
An example may be of assistance here: if you were to utilize Trixie bets for three horses, with odds of 2.0, 3.0 and 4.0, and have no each way betting, the online calculator would tell you that the amount to stake on each should be £5. If fortune was smiling on you, and all three choices were successful, the return would be £250, giving you a profit of £250.
Assigning the three horses letters A, B and C will be assistive from here on, where we can see what happens if some adjustments are made. If Horse A doesn't win, but the other two do, there will be a net profit of £40, with a return of £60. If horse B is the only loser of the three selected, the result will be a return of £40, with a gain of £20 net. Lastly, if horse C is the sole loser, then there will be a gain of £10 net, and a £30 gross payout.
To calculate all this manually would be extremely laborious. It could certainly be done, but it would be time consuming and of putting. The calculator makes it so much easier, and makes these combinations bets more accessible to all. The results of only small changes in any variable can be instantly seen, and the player can thus bet with their money more wisely.
Published on: 16/08/2013 © Bet Bind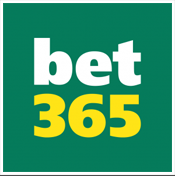 Go To bet365
bet365 Offers and Promotions
Bet Credits
#Ad
#Ad | T&Cs Apply | Gamble Responsibly | 18+ Only