Current Bet365 Country Restrictions
Published on: 19/02/2017

Bet365 is a truly global company which offers services in a huge number of locations worldwide. But even the biggest betting companies face restrictions in certain territories.
When you navigate to the Bet365 website and click the "join now" button, you will soon discover if the country you are in is restricted or not. Bet365 uses intelligent software to determine your location and will display a message if you are not permitted to register with that country. However, if your country is not restricted, you can register as normal.
Bet365 is currently licensed in Gibraltar and boasts well over 20 million customer worldwide. It is regulated by the British Gambling Commission and the Government of Gibraltar.
At present the company is free to offer its services in any of the following countries:
Andorra, Argentina, Australia, Austria, Brazil, Cyprus, Denmark, Estonia, Egypt, Finland, Germany, Gibraltar, Greece, Hungary, Hong Kong, Iceland, Ireland, Italy, India, Indonesia, Latvia, Lithuania, Liechtenstein, Luxembourg, Macedonia, Malta, Malaysia, Moldova, Montenegro, Norway, Poland, Saudi Arabia, Singapore, Slovenia, Slovakia, South Africa, South Korea, Spain, Sweden, Ukraine, United Kingdom
If you are currently a resident in any of those countries, you should have no problem signing up or accessing your existing account. However, all rules and regulations are subject to change, so more countries could be added to or removed from the list at any time.
It should also be noted that the rules may also vary between sports betting and casino-type games.
If you cannot register on the Bet365 website, it is because legal restrictions do not allow the company to operate in that region. The Bet365 software calculates your location based on your IP address.
Countries where Bet365 is currently restricted include:
Afghanistan, American Samoa, Angola, Belgium, Bulgaria, Burundi, Cambodia, Chad, Chinese Taipei, Congo Republic, Democratic Republic of Congo, Eritrea, France, French Guyana, Guadeloupe, Guam, Guinea-Bissau, Haiti, Hong Kong, Iran, Iraq, Israel, Libya, Macau, Martinique, Monaco, Myanmar, Netherlands, North Korea, Philippines, Portugal, Puerto Rico, Romania, Singapore, Somalia, South Africa, Sudan, Syria, Tajikistan, Turkey, Turkmenistan, US Virgin Islands, USA, Uzbekistan, Venezuela, Yemen, Zimbabwe
Of course there are some countries where the gambling rules are not entirely clear or where gambling may be illegal but you may still be able to access online betting services. It is for this reason that the list may be subject to change or may not include a particular country.
The very nature of online services where there are no physical borders makes regulation hard to enforce. In fact some countries have no policy at all when it comes to online gambling. That is why, in many cases, the gambling companies have taken the initiative to ensure that they are not breaking any regional laws.
Some punters may try to access restricted gambling website using Virtual Private Networks (VPNs). These services change the IP address to a chosen country and hide your true location. However, many websites can now detect this type of software and can still trace your whereabouts. You may also risk getting your account locked if you persist in trying to access an account from a restricted country.
Terms and Conditions Apply - Please see bet365 for full details, age restricted to 18+
Any odds displayed within this article were correct at the time of publishing (19/02/2017 09:40) but are subject to change.
Published on: 19/02/2017 © Bet Bind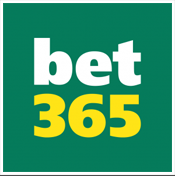 Go To bet365
bet365 Offers and Promotions
Bet Credits
#Ad
#Ad | T&Cs Apply | Gamble Responsibly | 18+ Only