Financial Betting
Published on: 20/11/2016

Financial betting enables punters to make a profit by predicting which way a market will move and by betting accordingly. Of course, making the right decision is never easy, so it makes sense to do your homework before parting with your hard-earned cash.
Many traditional sports and gaming brands offer financial trading options to customer via their websites. Companies such as Bet365, Ladbrokes and William Hill have all ventured into the financial betting world and the options will no doubt grow in the future.
In addition to these established bookmakers, there are also specialist online trading platforms that are solely focused on this type of betting. With these types of companies you will find a bigger choice of markets and betting opportunities than with the standard bookmakers. For those with an extensive knowledge of financial betting, these may be the preferred choice.
Financial betting tips
To find your way in financial betting you could take advantage of the play-for-free options that many websites offer. By using virtual credits, you can get a chance to test the waters before you bet with real money. As well as learning how to bet, you can also get used to the software and how the markets behave throughout the day. Once you start seeing positive results you might want to take the plunge and start betting with small stakes of real money. As with all types of betting, it is important to start with a pot of money that you can afford to set aside just for betting purposes. This money should be treated as if it were business start-up capital and should be kept separate from all your other finances. Your bankroll should an amount that you can comfortably afford to lose without putting yourself under any amount of financial strain.
Just like with sports betting, the objective with financial betting is to make a profit. Therefore it is important to monitor and analyse your progress at regular intervals and to set realistic targets. As with many types of investment, the aim is to try and gain a positive long-term yield. So it pays to be patient and to not expect massive short-term rewards. Once you have achieved a positive yield, you may decide to increase your stakes in order to boost your real profits.
To make this even easier, you should keep a log of every bet you have placed and maintain a financial spread sheet so that you can see in black and white exactly where you stand. Your log should include the date of the bet, the type of trade, the odds, the stake and the outcome. Also, it is wise to keep notes that may help you to avoid making the same mistakes or to pinpoint the practises that bring success.
It is best to start with fixed odds and to avoid spread betting early on. This will help you to avoid making big losses that could wipe out your bank roll. Once you become adept at financial betting, you can use tools such as stop-losses to minimise your risk.
Experienced bettors will often run two trading accounts, this enables them to hedge bets and minimise losses by keeping long and short-term speculations separate. By having a way of correcting mistakes, a punter can always keep losses to a minimum and improve their strategy going forward.
Successful financial betting requires a cool head and a patient attitude. You need to keep on top of the numbers at all times and adopt a disciplined approach to any time spent trading.
Terms and Conditions Apply - Please see bet365 for full details, age restricted to 18+
Any odds displayed within this article were correct at the time of publishing (20/11/2016 14:09) but are subject to change.
Published on: 20/11/2016 © Bet Bind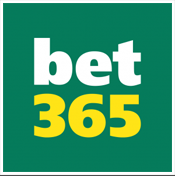 Go To bet365
bet365 Offers and Promotions
Bet Credits
#Ad
#Ad | T&Cs Apply | Gamble Responsibly | 18+ Only