Financial Fixed Odds Betting
Published on: 20/11/2016

Financial fixed odds betting offers a tax-free way of trading on the financial markets. This innovative method offers great flexibility and is simple to learn. In addition, the fixed price aspect ensures that risk in minimised by knowing the possible outcomes in advance. It is this factor that makes this type of betting attractive to sports bettors.
The financial fixed odds betting market also offers a wider choice of events than alternative trading methods. Punters can back a market to rise or fall or to perform within a specific range across a range of indices including the FTSE 100, US 500 and many other currency and commodity markets. Financial betting is widely available through traditional online bookmakers such as Bet365 and Ladbrokes amongst others. Each offers their own interface and bet placing options but the basic premise remains the same.
Punters can choose a market such as the FTSE 100 and bet that the trading level will rise or fall by the end of the day at a fixed price. In that respect, this type of betting works in the same way as a fixed price sports bet. Although the bet may be cancelled if the market stays at exactly the same level. Therefore, it is easy for the individual to calculate the amount that can be won or lost with each bet.
The punter can also choose the time when the bet ends, the type of bet and the amount that the market will move during the chosen time. All of these factors will affect the odds that will be offered. Most bookmakers will apply a minimum amount that can be staked on each bet.
Shrewd punters with a good understanding of the markets and how they react to global events can make a profit whichever way the markets move by betting accordingly. They can predict the level at which the market will peak or identify a level that the markets will stay below. This can be done over periods ranging from minutes to weeks.
These types of bets are almost always shown as fractions in the same style as traditional UK horse racing. The second number (denominator) represents the amount that should be staked in order to win the first number (numerator). So a price of 5/1 requires a €1 stake to win €5. Similarly, a price of 5/4 requires a €4 stake to win €5. In both cases, a total profit of €5 is achieved because the original stake in returned.
This type of financial betting differs from spread betting because no margin is required. This means that the punters does not need to part with an initial capital amount to cover any potential losses. For many investors, this makes their bankroll much easier to manage and does not tie up large amounts of money in unsettled bets. It also makes these markets very accessible to beginners who may want to research and explore financial betting.
Terms and Conditions Apply - Please see bet365 for full details, age restricted to 18+
Any odds displayed within this article were correct at the time of publishing (20/11/2016 20:33) but are subject to change.
Published on: 20/11/2016 © Bet Bind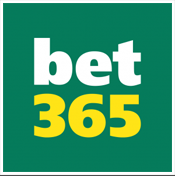 Go To bet365
bet365 Offers and Promotions
Bet Credits
#Ad
#Ad | T&Cs Apply | Gamble Responsibly | 18+ Only