French Football League
Published on: 20/11/2016

The top tier of French football league is known as Ligue 1 or "Le Championnat." The league consists of 20 top teams who play 38 games between August and May each season. When the campaign has finished, three teams are relegated to the second tier and replaced by the top three teams from Ligue 2. The league is ranked No. 5 in Europe by UEFA based on the team's performances in European competition over the past five seasons.
French football got off to a shaky start when internal disputes over organisational aspects of the sport caused a split amongst the sport's two leading authorities. Eventually, the IOC (International Olympic Committee) and FIFA (football's world governing body) recognised the Comité Français Interfédéral (CFI) as the official federation of French football ahead of the Union des Sociétés Françaises de Sports Athlétiques (USFSA).
In 1917, the CFI organised the first French Cup (Coupe de France). The knockout competition was open to all national football clubs at both amateur and professional level. A total of 48 clubs took part and the inaugural tournament was won by Olympique de Pantin, who defeated FC Lyon 3–0 in Paris. In 1919, the CFI was restructured and became known as the Fédération Française de Football Association (FFFA). And with disputes finally put aside, the USFSA was also merged into the federation. The result was a new era of cooperative governance in French football.
After an FFFA vote in 1930, France's first professional league was formed. The league featured 14 teams and at the end of the 1932-33 season Olympique Lillois secured the very first league championship title. In 1934, the league was expanded to 16 teams and the name was changed to Division 1. A promotion and relegation system was also introduced.
The introduction of the league also boosted the popularity of the Coupe de France which was played at many different venues. Following a period of disruption as a result of World War II, the league was increased to 18 teams. Meanwhile, the Coupe de France was now attracting over 1,000 teams each year prompting a huge number of preliminary rounds to be added.
By 1965, the first division had been increased to 20 teams and has remained that size ever since. In 2002, the league was officially renamed as "Ligue 1."
As of today, around 7,000 clubs enter the Coupe de France at the regional stage. As a result, a separate competition for professional teams in the top two tiers, known as the "Coupe de la Ligue," was formed in 1994. Paris Saint-Germain were the first ever winners of the new trophy. The most successful team in Ligue 1 are Saint-Étienne who have won a total of 10 titles. However, their last success came way back in 1981. More recently, the league has been dominated by Paris Saint-Germain.
Published on: 20/11/2016 © Bet Bind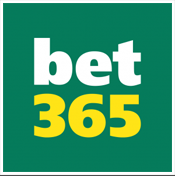 Go To bet365
bet365 Offers and Promotions
Bet Credits
#Ad
#Ad | T&Cs Apply | Gamble Responsibly | 18+ Only