Future Betting
Published on: 20/11/2016

Long gone are the days when bookmakers limited their activities to the horse racing and sports world. In recent years, bookies have increased the amount of non-sports bets that they offer. As a result, punters can now bet on a range of exotic markets including political and futures betting.
Trading in stocks and bonds can be complicated and was previously left to specialist brokerage firms. But the application of fixed market betting to stock market and commodity trading has simplified the process and made it more accessible to the average punter. Financial spread betting was at the forefront of this new trend but has since been joined by the lower risk option of fixed odds wagering.
With spread betting, bettors can back or lay whether the price level of stocks or the financial index of a market will rise and fall over a certain time period. This essential allows them to trade in stocks and shares without actually buying them. This helps to avoid taxes, commission fees and other charges applied by traditional brokers. Such is the flexibility of this type of betting that many shareholders hedge against short-term losses on their own holdings by using online betting sites.
Futures betting (not be confused with "futures" sport bets in the USA) allows punters to bet on the prices of products derived from commodities such as:
Corn
Soybeans
Cattle
Pork
Cocoa
Sugar
Coffee
Precious metals
A futures contract is an advance agreement on the price of something that will be received at a fixed date in the future. These agreements allow both the producer and buyer to make secure financial plans based on the fixed price agreed.
Early Babylonian farmers used similar deals nearly 4,000 years ago to plan grain sales in advance of harvests. This helps both parties to avoid unforeseen events including market manipulation in the event of bumper harvests or droughts. Modern commodities markets are strictly regulated and have since been opened to non-agricultural products such as copper, platinum, oil and natural gas.
Punters can bet on how the price of futures will change over a time period without actually taking possession of any goods. Many online bookmakers are now accepting bets on a range markets including the price of Gold, Silver and oil.
Futures betting can also include wagers on the shift in exchange rates between different currencies such as the GBP and the Euro, and the USD and the Yen. Market indices can also be predicted across all of the major exchanges including the FTSE 100, Germany 30 and Wall Street.
Futures may be wagered on a fixed odds or binary basis. Fixed odds bets offers a fixed over set time period meaning that losses are limited to amount of the total stake. Meanwhile, binary betting offers spread-style betting but without the exposure being greater than the stake. Futures bets can be placed over time periods from a short as a few minutes to hours, days or weeks.
Published on: 20/11/2016 © Bet Bind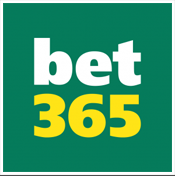 Go To bet365
bet365 Offers and Promotions
Bet Credits
#Ad
#Ad | T&Cs Apply | Gamble Responsibly | 18+ Only