German Football League
Published on: 20/11/2016

The highest level of German football is represented by the "Fußball-Bundesliga" otherwise known as the Bundesliga. The division is made up of 18 teams, who all play each other twice between August and May.
At the end of the season, the team at the top of the league are proclaimed champions. Meanwhile, the bottom two teams are relegated and replaced by the top two teams from the second tier known as "Bundesliga 2." The third from bottom team competes in a play-off with the third-place team in Bundesliga 2 with the winner playing the following season in the top flight and the loser competing in the second division.
The league is well-known for attracting very high attendances and is one of the highest-ranked competitions in world football. Football began at an amateur level in Germany at the turn of the 20th century. The first national association (Deutscher Fußball Bund or DFB) was formed in 1900 and comprised of 86 clubs). Soon after, a National Championship was organised between the best regional teams. The first title was presented to VfB Leipzig in 1903 after a 7-2 win over DFC Prague in Altona.
In 1935, a national knockout cup tournament was established featuring 64 teams. FC Nuremberg bagged the first title, while just two years later, Schalke secured the first league and cup double. Since 1952, the cup competition has been known as DFB-Pokal.
After WWII, German football was divided into five regional semi-pro leagues. Moves to create a central professional league were prompted by the departure of the best German players to other countries were high wages could be earned. In 1950, East Germany created its own league (DS-Oberliga) which consisted of 14 teams.
Following the defeat of West Germany's national team to Yugoslavia in the quarter-finals of the 1962 World Cup, a new elite league was formed consisting of 16 teams. This become the Bundesliga that we know today. FC Köln became the first ever Bundesliga champion ahead of Meidericher SV. The league has undergone many changes since most significantly, the expansion to a 20.team league following the reunification of East and West Germany resulted in a 20-team structure in 1990-91. That number was later reduced to the current roster of 18 teams.
Since their formation in 1900, Bayern Munich have been a prominent force in German and European football. They have won well over 50 domestic trophies including a record number of Bundesliga titles, and are one of only one of five teams to have won five or more European Cups, including three in a row during the 1970s.
Other notable teams include Augsburg, Bayer Leverkusen, Borussia Dortmund, Borussia Mönchengladbach, Eintracht Frankfurt, SC Freiburg, Hamburger SV, Hannover 96, TSG 1899 Hoffenheim, 1.FSV Mainz 05, 1.FC Nuremberg, Schalke 04, VfB Stuttgart, SV Werder Bremen and VfL Wolfsburg.
Published on: 20/11/2016 © Bet Bind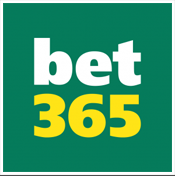 Go To bet365
bet365 Offers and Promotions
Bet Credits
#Ad
#Ad | T&Cs Apply | Gamble Responsibly | 18+ Only