Greek Football League
Published on: 20/11/2016

The highest professional football tier in Greece is known as the Superleague. The league is made up of 16 teams and its season runs from August until May, during which the teams play a total of 30 games each. As of 2016, Superleague Greece was ranked 14th in the UEFA league, based upon performances within the European competitions over the previous five years. The second division in Greece is known as "Football League." Each year, the three bottom clubs from the Superleague are relegated and the three top teams from the Football League are promoted.
The Hellenic Association of Amateur Athletics or SEGAS was launched in 1897. From 1906 through until 1916, SEGAS organised a yearly football tournament for teams in the port of Piraeus and Athens. The competition was named the SEGAS Panhellenic Championship. Ethnikos Athens, founded in 1893, were the first team to claim victory in the tournament. The first Greek football association, known as The Athens Piraeus FCA, was founded in 1919 and later became the Greece FCA, while, the Macedonia FCA, was established in 1923.
In 1923, a new system was formed to decide the Panhellenic Champion. This entailed a play-off match between the league champions of Athens Piraeus and Thessaloniki. The first edition of the trophy was won by the Piraeus-based Piraikos. A later disagreement prompted a split in the Greece FCA and the championship match was dissolved.
In 1926, the Hellenic Football Federation or EPO was inaugurated. The EPO helped to mend the previous dispute and organised the Panhellenic Championship at the end of the 1927-28, season. The top teams of the Athens, Piraeus and Macedonia FCAs took part in the contest. Aris FC of Thessaloniki won the very first championship and became Macedonia's first ever trophy-winners Three years later, the Greek Cup was established with AEK Athens beating Aris in the first final at the Apostolos Nikolaidis Stadium in 1931. AEK Athens were put together by Greek refugees from Constantinople at the time of the Turkish War in 1924. Amazingly the club went on to achieve great success winning 11 Championships, 15 Greek Cups, a League Cup and three Super Cups.
In 1959, national league was formed to replace the regional competitions. The top flight was known as "Alpha Ethniki" and was joined three years later by the second tier called "Beta Ethniki." The league adopted professional status in 1979 and in 2006 was replaced by the current Superleague Greece.
For over eighty years, three clubs from Greater Athens (Attica) have dominated the Greek football scene. Those clubs are AEK Athens, Olympiacos and Panathinaikos. Of those three, Olympiacos have been the most successful having won a total of 74 national league and cup trophies.
Published on: 20/11/2016 © Bet Bind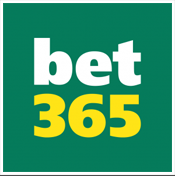 Go To bet365
bet365 Offers and Promotions
Bet Credits
#Ad
#Ad | T&Cs Apply | Gamble Responsibly | 18+ Only