Hereford Racecourse
Published on: 20/11/2016

Hereford Racecourse's 241 years of horse racing action came to an end in December 2016, when the ARC Arena Racing Company (ARC) stated that the facility was no longer a viable business. Issues with the local council over the lease led to the Arena Racing Company ARC decision to close down the racecourse.
Horse trainer Richard Lee who had been involved with the venue for nearly six decades said: "The whole thing is an absolute tragedy and makes no sense." He stated that ARC had delt with matters in such a bad way that a lot of negative feelings had been generated, and that they had no regard for the establishment and simply wanted the fixtures to be moved to other venues. Every last one of Hereford Racecourse's fixtures were re-established elsewhere before the final closing day. All maintenance funds were stopped and its facilities began to deteriorate.
Hereford Racetrack was originally founded in 1771.Over the years it was extensively refurbished; of particular interest was the installation of a photo-finish camera in 1966. The racetrack is situated in Hereford in the County of Herefordshire, England. The track circuit is square shaped, covering a distance of a mile-and-a-half on a right-handed trajectory. Before its closure, it hosted mainly National Hunt events. After its inauguration, Hereford Racecourse gradually added fixtures to its racing calendar until some 14 events were scheduled. Notable meetings included November's Beer and Cider Raceday and June's Ladies Day. Later on, two days of Arab racing and a Harness Race were organised even though the properties future was up in the air.
Many trainers and Jockeys enjoyed success at Hereford Racecourse and felt that something should be done to save the venue from closing. Talented jockey Richard Johnson won on the very last race day at Hereford riding Sammy's Gone. He later said: "I was 16 when I first rode here, so it's very sad. I know a lot of people have said they are keen on trying to do something to keep it open, so I really hope they do." On the final day of racing at Hereford Racetrack, over 2,000 people attended; however, this was not a reflection on the general numbers visiting the venue, which had gradually diminished to less than 1,500. By 2013, the only fixtures left were a few Arabian Race days.
Despite the end of the National Hunt racing at Hereford Racecourse, the existing lease still has many more years left to run. ARC spokesman Tony Kelly has remarked: "We have held constructive discussions with the council about a new long-term lease but there remains a long way to go. We also remain open and willing to hold discussions with a third party if we have an approach." ARC's assistant racing director Jim Allen agreed, adding: "Any racecourse or body can come and talk to us about it. We'd like to see racing continue at Hereford at some point in the future and we'll do what we can to make that happen." The course has continued hosting Arabian horse racing in recent years, and as of 2016, limited National Hunt racing has returned to Hereford Racetrack with more races expected to follow in the future.
Published on: 20/11/2016 © Bet Bind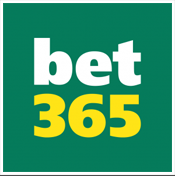 Go To bet365
bet365 Offers and Promotions
Bet Credits
#Ad
#Ad | T&Cs Apply | Gamble Responsibly | 18+ Only