History of Sports Betting
Published on: 03/12/2016

It is a good bet that wagering on sports predates historical records. As long as there have been contests with winners and losers, there has been betting. However, when it comes to the promotion of sports betting as a popular social activity, much of the credit goes to Greece, home of the Olympic Games.
Betting has existed for many thousands of years and wagering certainly predates historical records. Ever since humans first competed in activities that involved winners and losers, betting has taken place.
Organised sports betting in it modern social form, however, can be traced back to Greece, where the Olympic Games were born. The country has been home to athletic competition for thousands of years. All across the country in Corinth, Delphi, Nemea, and Olympus, sports such as foot racing, discus, long jumping, javelin, wrestling and boxing have been contested between the most prominent athletes. Contestants would often don full battle gear to compete in such events and the winners were rewarded with monetary prizes. But spectators could also gain by placing wagers on the outcomes. Many onlookers would gamble land, property and entire estates on their favourite athletes.
The early Romans were also big gamblers as they considered the act a metaphor for real life. Chance was seen as an almost holy power and wagering became a ritualistic habit that lasted long after their Empire crumbled.
Later, betting extended to almost any type of sport. In Italy, punters wagered on Bocce (similar to bowls), while Germans would gamble of skittles or quoits. In the Middle Ages, the popularity of gambling prompted a backlash and many nations (including England) attempted to outlaw the activity. However, as Richard II discovered, betting helped military subjects to hone their skills by encouraging competition between the most skilled participants in events such as archery and jousting. Later, during the Renaissance period, even when there were no sporting events to bet on, society created their own. One prime example was "shin kicking" which was common at fairs and carnivals. In this discipline, competitors would kick each other's legs until one conceded defeat.
Another example was "pedestrianism" that was popular in England during the 18th and 19th centuries. Participants would bet on how much time it would take to walk, run or even hop a certain distance. As the stake grew larger, so did the distances. In fact, in 1789, an Irishman won a £20,000 bet by walking to Constantinople in Turkey in less than a year. Another claimant ventured to Lapland and returned with two women and a reindeer to win a significant prize. In fact, the famous Jules Verne novel "Around the World in 80 Days" was based upon this particular gambling craze.
Of course, with the establishment of modern sporting activities at the end of the 19th century, wagering found a new focus. Football, rugby and cricket matches created a whole new world of betting opportunities and bookmakers wasted no time in taking advantage.
Other sports such as golf and tennis also provided new markets and sports betting began to resemble the format that we know today.
Of course, the modern punter has almost limitless access to thousands of markets, with almost every scenario being covered across a multitude of sports and global events.
Published on: 03/12/2016 © Bet Bind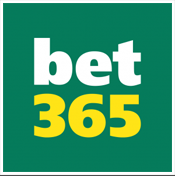 Go To bet365
bet365 Offers and Promotions
Bet Credits
#Ad
#Ad | T&Cs Apply | Gamble Responsibly | 18+ Only