How To Open A Ladbrokes Account
Published on: 05/03/2017

Becoming a member of an online bookmaker or online casino such as Ladbrokes can be a great way to have some fun. There`s loads of great betting opportunities including great sports-markets, fun slots, tables games and poker.
At Ladbrokes, you only need to open one account to access all their different betting platforms, and opening a Ladbrokes Account is a very easy process. You can start that process by visiting www.ladbrokes.com. Once you`re on the Ladbrokes Website, to start the registration process, all you need to do is press "Join Now" in the top right-hand corner of the homepage. This will then start the 3-Step Ladbrokes Registration Process. Below is a list of all the information that will be requested in each of the 3 Steps.
Step: 1
Select either Mr, Mrs, Ms or Miss
Enter your First Name
Enter your Surname
Enter your Date-Of-Birth – Day, Month and Year
Enter your Email Address
Tick/Untick the box regarding whether you want to receive Ladbrokes promotional offers
Step 2
Select your country from the dropdown menu
Enter your Postcode
Enter your Address
Enter your Town/City
Enter your Mobile Phone Number
Step 3
Create a 6 – 32 Character Username containing only letters, numbers and underscores
Create a Password containing at least 8 characters, with at least 1 Capital Letter and 1 Number
Choose a Security Question from the list provided: Favourite Colour, Mother's Maiden Name, First School, First Pet, Place of Birth, Personal Code Word or Code Number
Choose your preferred currency from the list provides: GBP, AUD, EURO, NOK, NZD, SEK, CHF, USD
Enter any Promotion Code you have NOW as you won't be able to enter it any other point.
Tick the box to confirm that you agree with the Terms & Conditions (Also available to read at this point)
If you're happy – press "Confirm Registration" to complete the process
If, at this point, you have failed to provide any of the information requested – you will see notification of the information you missed. Meanwhile, when you have completed all the steps successfully – you will receive confirmation that your Ladbrokes Account has been successful. You will then be asked to register your preferred payment method – and make a deposit at this time if you so wish. To see the full range of payment methods available at Ladbrokes, please click here.
Reasons Why You May Not Be Able To Create An Account
Restricted Countries
Ladbrokes is unable to accept registration from certain restricted countries. Therefore, if you try registering from one of these countries, your registration request will be turned down. A full list of restricted countries can be seen here.
Account Verification
Most accounts are verified when the creator selects a deposit method and makes a payment using that payment method. However, in some cases, further verification is required.
If Ladbrokes are unable to verify some of your details, they may request you send a copy of documents such as your driver's license or passport, bank statement or utility bill.
Published on: 05/03/2017 © Bet Bind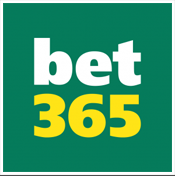 Go To bet365
bet365 Offers and Promotions
Bet Credits
#Ad
#Ad | T&Cs Apply | Gamble Responsibly | 18+ Only