Register at Paddy Power
Published on: 15/03/2017

Paddy Power has a global reputation for being one of the most fun and generous bookmakers and casinos around, and Paddy always offers plenty of enticing promotions and concessions for new and regular customers.
Luckily, becoming a member is usually an easy process, and you only need to open one account to gain full-access to the Paddy Power Sportsbook, Paddy Power Casino, Paddy Power Live Casino, Paddy Power Games and Paddy Power Poker, and everything else Paddy Power has to offer.
Simply head to http://www.paddypower.com/ , then follow the simple step-by-step guide below to open your Paddy Power account.
Opening An Account At Paddy Power
In the top left-hand corner of the Paddy Power home-page, you`ll see "Username", "Password" and "Login", which is what you`ll fill in when you`ve become a member and want to login to your account. However, just below "login" you`ll see a "New User? Register Here". Click-on this to open the Registration Form.
Registration Form
You must fill in all the details listed below.
Title – Choose Mr, Mrs, Miss or Ms from the dropdown menu
First Name / Last Name
Email Address
Phone Number
Date of birth – day, month and year
Country of residence – choose from the dropdown menu
Currency you wish to deposit in – choose from the dropdown menu
Address, House number/name and Postcode
Username – choose a username that is unique to you, but not easy to guess. •
Password – choose a password that is unique to you, but not easy to guess. Using a mixture of lowercase letters, uppercase letters and numbers will make it stronger.
Confirm Password
Security Question – Choose either: Mother's Maiden Name, Middle Name, Favourite Place, Pet's Name, Favourite Team, Favourite Colour, Favourite Horse, First Car Registration Number, Favourite Superhero, Favourite Bet or the City/Town you were born in.
Answer To Security Question
Enter Promotion Code to ensure you receive your New-Member Free-Bet
Read and Tick that you've read the Terms & Conditions
Click "Register Now"
If, at this point, you have not filled in some of the required information, Paddy Power will send you a message, and bring to your attention the information you have failed to provide.
Simply enter this information, then Click "Register Now".
When you have successfully completed all of the above the steps successfully – Paddy Power will confirm that you have successfully opened your Paddy Power account. At this point, you may register your preferred payment method, and place a bet. You will also receive information about any Free-Bet you have claimed.
Reasons Why You May Not Be Able To Create An Account
Paddy Power does not accept registration from players in certain jurisdictions, even though you may be a citizen of a country from where players are accepted. Some requests to open accounts may require further verification. Issues are usually ascertaining to age or deposit methods, and some members may be asked to send copies of proof of identification such as passport or driver's license, utility bill or bank statement.
Published on: 15/03/2017 © Bet Bind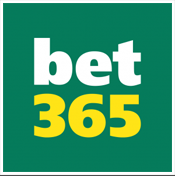 Go To bet365
bet365 Offers and Promotions
Bet Credits
#Ad
#Ad | T&Cs Apply | Gamble Responsibly | 18+ Only