How to Place a Bet
Published on: 20/11/2016

If you have never placed a bet before, the process can seem quite daunting. The numbers, the terminology and the huge amounts of information available can leave a novice rather bemused. Whether the newcomer is in a betting shop or browsing an online bookmaker, there is a feeling that you are expected to know how everything works.
As betting has evolved, the amount of choice has grown enormously and it is fair to say that there is a lot to learn at first glance. However, the basics of betting have remained the same over the years and once the process id broken down, it is easy to understand. The best place to start is with a basic bet between two teams of individuals. This is called the "win market" or the "money-line" (USA). It is a straight bet on who will win the contest or in some cases, if there will be a draw.
To get started, just pick an event that you are interested in and know something about. This could be a football match between Chelsea and Everton. If you have watched recent games between the teams and have studied their form, you may have a good idea of who will win the game. In this case, Chelsea are playing at home but have been poor in recent weeks, having lost their last four game. Meanwhile Everton are on an unbeaten run of six matches. You decide that Everton are the most likely team to win and decide to back them.
First, decide how much you are willing to stake. This should be an amount that you can afford to lose and will not affect your day-to-day finances. If you are planning on placing more bets, then allocate a portion of your overall bankroll to each bet.
Now you need to place the bet. You could go to a betting shop and place the bet over the counter. You can even ask them to fill the slip for you if it is your first time. They will need to know the event and the stake and before you pay, they will tell you the current odds or read you the Money-line (USA).
Alternatively, you could open an account with an online bookmaker or "sportsbook." This may be the most convenient method for a novice. Once you have logged into your account, you can use the menu to find your event and then click on the market you are backing. A bet slip will appear where you can fill in the amount you would like to stake.
When you choose your selection the price will be displayed. The odds may be displayed in a different format depending on your location. The most common formats are fractions (UK), decimals (EU), or Money-line (USA). Many bookmakers let you change the settings on their website to display the odds in your preferred format.
Fractions are easy to understand. The first number represents the potential winnings, the second number represents the stake. So if the odds are 7/1, a £1 stake will result in a £7 profit. If the odds are 8/5, a £5 stake will produce an £8 profit etc. To covert fractions to decimal odds, just divide the first number (numerator) by the second number (denominator) and add one. That means 7/1 would be 7 + 1 = 8.00. Decimal odds reflect the overall pay-out including the stake, which is always returned, and profit. In both cases, the pay-outs are the same (£8), they are just presented differently. In all cases, the underdog will always have a bigger decimal than the favourite.
American money line odds use a similar equation but are multiplied by 100. So 7/1 would +700. However, if the fractional odds are less than one, then the money-line appears as a negative number, so 1/4 would appear as -400.
Now you have chosen you event, selected your prediction and read the odds, you can go ahead and place you bet. In a shop, this will mean paying your stakes (normally in cash) to the teller; online, it will mean paying by any of the accepted payment methods. In some betting shops you may need to read the bet code from the display board and give this code to the teller. This enables them to place your bet quickly via the instore system. You will be given a receipt which you should check to make sure it matches what you have requested. If you win, you will have to take the receipt back to the shop to receive your pay-out.
On the online system, you will get a confirmation that your bet has been placed and all your bets will be visible in your account history page. If you win, the winnings will be paid directly into your online account, normally the same day. You can then withdraw them into your bank account if required.
Once you have been through the process a few of times, it will become easier and you can star to explore other markets and learn more terminology.
Published on: 20/11/2016 © Bet Bind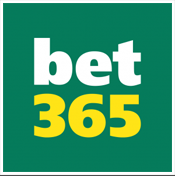 Go To bet365
bet365 Offers and Promotions
Bet Credits
#Ad
#Ad | T&Cs Apply | Gamble Responsibly | 18+ Only