In-Running Betting Explained
Published on: 19/08/2011

Anyone who enjoys sports knows that watching an event is always just a little more exciting when some money has been invested in the result. Imagine, then, how much greater the excitement can be when wagers are made on actions that occur within the event as it proceeds. That is exactly what "in-running betting" is all about.
Sometimes referred to as "in-play" or "live" betting, in-running betting is now a regular feature of almost all leading betting shops and bookmakers online. When it was first introduced, this type of wagering was available only for major sporting events, including world championships and top tournaments that were broadcast on live television.
A good example was the 2011 Stanley Cup Finals. Those who favoured the Boston Bruins to prevail over the top-seeded Vancouver Canucks had only a few traditional wagering options: an ante post bet prior to Game One, straight bets on each of the seven matches played, and over/under picks on the puck line. As soon as the deciding Game Seven began, bettors had no choice but to watch and wish they had wagered even more on the outcome, as the Bruins went on to win 4-0.
In-running betting changes all of that, because raising the stakes becomes possible minute by minute. During the second period of the final match, when Boston was leading 1-0, a bet on Boston to score again before the Canucks could get a goal of their own would have been a huge winner. Betting on the Bruins to put up a score against an empty net in the third period would have been another big winner, as would a bet on forward Brad Marchand scoring a double.
In-running betting offers so much more than the opportunity to pick a winner. Wagers can be placed on just about every aspect of an event as it is in progress, from who will draw the next penalty to which goalie will get the next save. In fact, in-running betting is especially useful to anyone who has backed the wrong side. A bettor watching a favoured team have a poor start may look for opportunities to limit losses by hedging bets during the match. As a matter of fact, hedge betting is the most common use of in-running betting, covering regular bets whenever they get into trouble.
The online web sites of major bookmakers feature special sections just for in-running betting. Typical wagers available include bets by period, set or half, which divides the event into smaller time components. As regards team sports, wagering on individuals are popular, such as who will make the next goal. The possibilities really are innumerable.
If traditional bookmakers or sportsbooks seem a bit limited in the variety of in-running markets offered, betting exchanges pick up the slack. The in-running sections of sites like Betfair permit subscribers to create their own lines and offer all manner of exotic wagers to other backers.
In order to win consistently, bettors must look for bookmakers that offer top odds. Fortunately, this can be accomplished quite easily for in-running betting by making a direct comparison. Simply open two separate in-running web sites in different browsers during an event in progress and compare the odds the two offer as play goes on.
One disadvantage to in-running betting is that it requires paying extremely close attention to the action. Traditional wagers are usually deliberate choices based on careful handicapping, while in-running bets require spontaneity, an eye for opportunity, and a very way of taking risks. Huge rewards can be reaped, but in-running betting is certainly not for the weak-willed or casual bettor.
Published on: 19/08/2011 © Bet Bind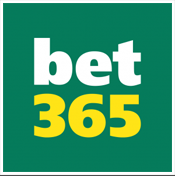 Go To bet365
bet365 Offers and Promotions
Bet Credits
#Ad
#Ad | T&Cs Apply | Gamble Responsibly | 18+ Only