Italian Football League Serie A
Published on: 20/11/2016

The top tier of Italian football is generally known as Serie A (although its official name is Serie A TIM, in reference to Telecom Italia, its main sponsor). The league is made up of 20 teams who play each other twice (at home and away) between August and May.
At the end of the campaign, the bottom three teams are relegated to the second tier, while the top three qualify for the UEFA Champions League. Serie A is currently the fourth-ranked league in Europe behind the Spanish, German and English leagues. However, it has produced a great number of European Cup winners and finalists over the years and is regarded by many as the most tactical league in Europe.
Football in Italy is controlled by the Federazione Italiana Giuoco Calcio (FIGC). The organisation was which was originally founded in Turin back in 1898. In the same year, four clubs competed in the first Italian championship which was won by Genoa. Like many Italian clubs Genoa started life as an athletics and cricket club. After winning the very first championship, they were awarded with the "Scudetto," a small tri-colour shield.
In 1905, the FIGC joined with the newly-founded world football organisation known as FIFA. Italian football was still organised on a regional basis until 1921 when efforts were made to create two new divisions featuring teams from the north and south of the country. In the same year, the first Italian Cup (Coppa Italia) was founded, with FC Vado crowned as the inaugural champions. However, the tournament was not held again for another 14 years due to internal problems within the FIGC.
The disputes were eventually resolved, and in 1929, a single-tier 18-team league that would later become Serie A was created. The very first edition of the league was won by a team named SS Ambrosiana who would later become F.C. Internazionale Milano (Internazionale). In 1934, Serie A was reduced to 16 teams and in 1936, the Coppa Italia returned. By the 1960s, the Italian was admired the world over thanks to the success on the European stage of AC Milan and Internazionale. In the 1990s, the Italian league attracted the best players from all over the world and enjoyed widespread TV coverage, most notably on Channel 4 in the UK. Clubs such as Juventus, AC Milan and Internazionale became founding members of the G-14 organisation (the predecessor to the European Club Association).
The league switched to the current 20-club format in 2004 and has been dominated in recent years by Juventus. The league has survived many scandals involving bribery, corrauption and match-fixing and continues to provide an alluring spectacle for football fans from all over the world.
Over 60 clubs have participated in Serie A since its formation with Internazionale, Juventus, Roma, AC Milan, Fiorentina, Lazio, Torino, Napoli and Bologna the only teams to have featured in over 70 season each.
Published on: 20/11/2016 © Bet Bind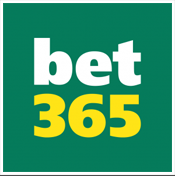 Go To bet365
bet365 Offers and Promotions
Bet Credits
#Ad
#Ad | T&Cs Apply | Gamble Responsibly | 18+ Only