Join Bet365
Published on: 12/04/2017

Even if you are new to betting, you will probably have heard of Bet365. The company has grown at such a rate that their advertising campaigns can be seen in mainstream media all over the world.
So, whether you are a betting novice or a seasoned punter, you should definitely join Bet365. After all, they are one of the biggest betting companies in the world for a very good reason.
Bet365 offer an enviable range of services across all the popular online platforms. On top of that, they also offer great prices which should be a priority for any punter who wants to maximise their returns . The company was originally founded in the UK by the Coates family (owners of Stoke City football club) and operates under a gaming licence registered in Gibraltar. They have in excess of 20 million users across the globe and their reach extends to a mind-boggling number of countries.
Some of the countries where Bet365 can be accessed include: • Andorra • Argentina • Australia • Austria • Brazil • Cyprus • Denmark • Estonia • Egypt • Finland • Germany • Gibraltar • Greece • Hungary • Hong Kong • Iceland • Ireland • Italy • India • Indonesia • Latvia • Lithuania • Liechtenstein • Luxembourg • Macedonia • Malta • Malaysia • Moldova • Montenegro • Norway • Poland • Saudi Arabia • Singapore • Slovenia • Slovakia • South Africa • South Korea • Spain • Sweden • Ukraine • United Kingdom
Bettors in several other countries (such as China and India) may be able to access Bet365's online services. However, not all countries have clear regulations relating to online gaming practices outside of their national boundaries. This has created some grey areas and concerns about the legality of such practices. Punters in such regions should be aware of the risks involved in gambling online.
These problem are set to be resolved in the coming years as they have been with physical gambling establishments. With laws being passed and updated on a regular basis, it is wise to check the latest regulations in your area if you have any doubts.
Despite the risks, billions of dollars are still wagered online in restricted countries every year.
How to Join Bet365
To open your Bet365 account today, simply visit their website and enter the sports section. At the top right-hand side of the page, you will see a link to 'join now.' When you click on this link a registration form will pop up where you can enter all the required information. The details that are requested on the form may vary depending on which region you based in. Now is also the time to enter any bonus codes that you have been given and to opt in to further emails about future promotions. You will also be required to confirm that you are of legal age to gamble in your country and that you accept all the terms and conditions of the service.
When you are done, just click 'join now' and your account will created in no time. You can choose to enter a deposit method now or you can ignore this step and add those details later. The deposit and withdrawal options will also vary depending on your region.
Verifying your Bet365 account
To protect the security of your account and to guard against fraudulent practices such as money laundering, Bet365 may ask to verify your identity. Details of this process can be found on the KYC (know your customer) section of the company's website.
The process usually involves scanning certain documents and uploading them via the relevant section on the website. But don't worry, this is standard practice and your details are safe. Documents that you may be asked to produce include:
• Passport • National ID card • Driving licence • Utility bill • Bank cards (with the numbers covered) • Bank statements
Once the verification process has been completed, you will be able to access all areas of your account and withdraw your winnings by your chosen method.
Terms and Conditions Apply - Please see bet365 for full details, age restricted to 18+
Any odds displayed within this article were correct at the time of publishing (12/04/2017 21:13) but are subject to change.
Published on: 12/04/2017 © Bet Bind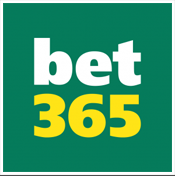 Go To bet365
bet365 Offers and Promotions
Bet Credits
#Ad
#Ad | T&Cs Apply | Gamble Responsibly | 18+ Only