Kempton Park, the Jewel of Surrey
Published on: 08/08/2013

Located in the picturesque Spelthorne district of Surrey, only 16 miles from London, Kempton Park Racecourse is one of the nation's most beloved horse racing tracks. Nestling away in this quiet western suburb just outside the capital, and easily accessible through it's own Station, Kempton Park is an 8 furlong inner curve, all weather track. Sporting a 10 furlong outer bend, this multifaceted course features boasts synthetic polytrack surfaces, which are perfect for both flat course racing and jumps. One of it's proud accolades is the hosting of the annual King George VI Chase, which takes place every boxing day.
The 210 acre of Kempton and Manor and Park was purchased in 1872 by one Henry Hyde, a member of the aristocracy, who had long wanted to construct the perfect near his home of Sunbury-on-Thames. Just six years later the race course was completed, and on the 18th of July it put on it's first race. A little over 10 years later, such was the prestige and popularity of Kempton Park Racecourse, that it was honored with the addition of a royal box for the Prince of Wales during a Royal visit. The Prince loved the racecourse, and graced it with his presence many further times over the years.
The racecourse itself has known some hard times: during the first world war it was requisitioned by the military, who used it as a transit depot. This obviously prevented it's races being held, and most were transferred to Sandown, Gatwick or Hurst park. Things didn't get back to normal until 1919; and then in 1932 a major fire caused substantial damage to the restaurant, tattersalls bar and grandstand. This fire shut down the racecourse for a whole season.
In 1937 there was an inauguration of the King George VI three mile race. This three mile chase was hoped to be an annual event, which would bring fame and prestige to Kempton Park Racecourse. Unfortunately this was not to be the case, and after only two events the race was suspended, never to be resumed. The Second World War saw the requisitioning once again of the racecourse, when it became a temporary internment camp for prisoners of war. Much work was needed to be done to get the racecourse up and running again after the war, and it was not until 1947 that things retuned to normal, and racing resumed.
Kempton Park was further graced by gaining grade 1 National Hunt status, and in 1969 it featured the Christmas Hurdle event; and in 1982 it put on the Feltham Novices' Chase. Flat racing was not neglected, and in 1974 the six-furlong Sirenia Stake was started, a race for Two year olds that reached a respectable group three status. Another group three race, the September Stakes, was added in 1979. This event for three year olds and above was a one mile and four furlongs race.
In 1997 the current grandstand was added to the racecourse. The big change happened in 2005, when a multimillion redevelopment added floodlights, giving the course the proud accolade of the single all weather right handed track in the whole of the United Kingdom. Little short of a hurricane can now prevent the races continuing at Kempton.
In keeping with it's all weather status, at all times of the year races are taking place at the Kempton. Every month is packed with events. January, a quiet month for some tracks, sees no less than a dozen race days. The national hunt season may terminate in April, but things continue unabated at Kempton, flat races all throughout the summer months; and there is a resumption of jumps come October. The biggest event on it's calendar is probably the William Hill Winter Festival. This takes place in December, and lasts two days. A close contender is the flat racing afternoon and twilight event. These two big events take place throughout September and June, while the night flat racing takes place thanks to the new flood lights, and can be seen between May and September.
Kempton Park is known for it's "Winner" and "Winner Plus" price packages. The price of these are £14 and £23 respectively. Besides admission to the racecourse, these tickets provide the purchaser with a free drink, a £2 betting slip, a racecard, and a reduced price on a return visit. The more expensive Winner Plus Pack features a food voucher. There are fish and chip shops, and pizzerias, plus an impressive panoramic balcony fronted restaurant situated on the grandstand's highest floor.
Amazingly Kempton Parks does not restrict itself solely to racing: antique markets, business meetings, dog shows, fireworks display weddings, and live music concerts are just some of the other events it holds. Kempton Park Racecourse is truly a multifaceted jewel, which will be glistening for many years to come.
Published on: 08/08/2013 © Bet Bind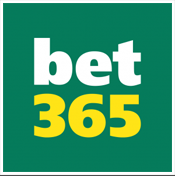 Go To bet365
bet365 Offers and Promotions
Bet Credits
#Ad
#Ad | T&Cs Apply | Gamble Responsibly | 18+ Only