Ladbrokes Login
Published on: 28/02/2017

Ladbrokes have made their log-in process as easy as possible. Whether you want to log-in via desktop or laptop, all you need to do is enter your Username and Password in the boxes provided – then press the green "Log-in" button. This will give you access to everything that Ladbrokes has to offer, including their Sportsbook, Casino, Slots, Games, Live-Casino, Bingo, Poker and Lottos, all their concessions and promotions, and your account.
Forgotten Your Log-In Details
Most of us have many different usernames and passwords for many different types of accounts; and it's easy to forget your Ladbrokes Username or Password. However, don't worry, the process to retrieve either, or both, is an easy one.
Step 1
Underneath the Username and Password boxes on the website, you will notice a shortcut that says "Forgotten Log-In Details". Simply click-on this shortcut, and you will be given two options to click-on, either "Forgotten Username" or "Forgotten Password".
Step 2
If you've forgotten your username, then click-on "Forgotten Username", and Ladbrokes will then ask you to enter and submit the email-address you registered when opening your Ladbrokes Account. If you do this successfully, you will then be emailed your Ladbrokes Username within minutes. However, if you fail to enter the correct email address, or you just want to ask a question, you'll find several ways of contacting the Ladbrokes Customer Service Team on the right of the page, including Live-Chat, Email and Phone. However, if you already know your username, you can move straight to step 3.
Step 3
If you know your Username but need to find out your password, then click-on "Forgotten Password". You will then be asked to enter and submit your Username, Email Address and your Date-Of-Birth. If these details match the details you originally provided Ladbrokes with when you opened your account, you will then receive an email from Ladbrokes within five-minutes containing a Temporary Password and simple instructions about how to reset your Ladbrokes Password when you log-in. If your Password-Reset Email does not arrive within five-minutes, you are advised to check your Junk or Spam Folder. Ladbrokes also request that you do not submit another Password-Reset Request before contacting Ladbrokes Customer Services, which you can again do by Live-Chat, Email or Phone.
Locked Account
There are several reasons why your Ladbrokes account may have become locked.
1) If you enter your log-in details incorrectly 3-times, it is security protocol to lock your account. 2) Your account may be frozen due to security checks or failure to verify age 3) If by error, or by design, you have more than one account 4) Trying to access your Ladbrokes Account from a restricted territory 5) If you have opted for a period of self-exclusion or have closed your account, you will not be able to access it
Unlocking A Frozen Account
If you wish to unlock a frozen Ladbrokes Account, you must contact the Customer Support Team via Phone or contact LadbrokesCare via Twitter. The Customer Support Team will then give you a temporary password, which you will be prompted to change when you first log-in.
Published on: 28/02/2017 © Bet Bind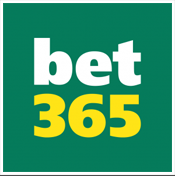 Go To bet365
bet365 Offers and Promotions
Bet Credits
#Ad
#Ad | T&Cs Apply | Gamble Responsibly | 18+ Only