Ladbrokes Verification Policy
Published on: 05/03/2017

All online bookmakers and casinos, including Ladbrokes, must comply with legislation that requires them to verify a customer is who they say they are, and that they are old enough to gamble, which requires them to be 18 or older in the United Kingdom.
Customer Verification is a serious process, and Ladbrokes sends the name, address, phone number and date of birth of all new customers to a third-party who specializes in customer verification. This third-party is completely compliant with all aspects of the Data Protection Act, and always acts in accordance with it.
The above process is often enough for Ladbrokes to verify a customer. However, some circumstances may make it necessary for Ladbrokes to request a manual inspection of documents. This will normally require you to send one form of ID and one proof of address.
Reasons For Requesting A Manual Inspection Of Documents
To process a withdrawal request
Fraud prevention
Country-based poker restrictions
Payment-method queries
Bonus-entitlement verification.
Forms Of Identification That May Be Requested
Please Note – Only Photos or copies of documents will be requested, but these will only be accepted if the copies are clear and easy-to-read.
Passport – Provide a copy of both the "photograph page" and the page opposite it.
Driving Licence/Provisional
Other forms of photographic ID – Any government issued ID, Royal Navy ID, UK Citizen ID, Bio-metric Resident ID.
Acceptable Documents for Proof of Address
Below is a list of the documents you can send to prove your address, and below that is a list of criteria that these documents must meet.
Driving Licence - Make sure your name and address is clearly visible
Bank Statement: - Make sure your name and address is clearly visible, but you may mask the all transaction details.
Tax Letter – Make sure your name and address is clearly visible, but you may mask any other personal data.
Utility Bill – Must show your name and address
Contract – Employer or Landlord Contacts are acceptable
Hospital Letter – Must show your name and address
All documents/copies must:
Include an official company header
Must have been issued in the last 12-months
Copies/Photos must be in colour
All edges of all documents must be visible on copies/photos
Photographs must be taken on a flat surface
Additional Verification
If the above stages of verification have still left any room for doubt as to who you are, additional steps to prove who you are may be requested. These may include:
Identity Document Held By Customer (IDH) - If this step is requested, you will be asked to provide a photo of you holding the ID document you have submitted.
Front and back of Bank Card – You will be asked to provide two photos of the bank card you used to open your account. The first photo showing just the first 6 digits and the last four digits of the account number. The second showing the back of the card with your signature clearly visible, but not the 3-digit CVV number.
Sending Documents
Ladbrokes may ask you to submit all forms of ID or Copies of via the Ladbrokes Secure Form https://secureform.ladbrokes.com. Information about the Ladbrokes Secure Form can be found by clicking here.
Published on: 05/03/2017 © Bet Bind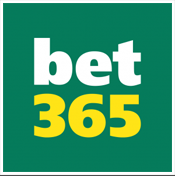 Go To bet365
bet365 Offers and Promotions
Bet Credits
#Ad
#Ad | T&Cs Apply | Gamble Responsibly | 18+ Only