Leicester Racecourse
Published on: 28/08/2013

The area around Leicester Racecourse has a long and illustrious equestrian history. As far back as 1773 there are detailed records describing track events. The Oadby area, in which the track is located has always been proud of its famous track, which along with its much loved Botanical Gardens, draws people from all over the country, who wish to spectate at one of its 32 races held throughout the year.
The two mile long oval shaped track features both flat racing and National Hunt racing. The circuit is right handed, and features an impressive four and a half furlong run. This part of the track has a characteristic slope during the last three furlongs, which really test the horses' endurance!
Most people know Leicester because of its chase races, as the track is well decked out to support them. Two ditches, ten fences, and a water jump make up its paraphernalia of features to test both jockey and horse. With good ground conditions flat races are well liked by jockeys at Leicester – those up to a mile are naturally run on the straight course, which adjoins the six furlong round track. It is generally accepted that the course is particularly congenial to horses used to sound racing surfaces, but all manner of jockeys and horses come to Leicester to test their skills.
The track has acquired a reputation as a good venue for flat trainers to debut their most prized two year olds. Trainers of such note as Sir Michael Stoute regularly use the track for this purpose, with other trainers like John Dunlop and Mark Johnson having a regular affiliation there. The jockeys Ted Durcan, Ray Cochrane and Jamie Spencer have run some of their finest races at the track.
February inaugurates the racing season, featuring the Valentine's Day Race. The first half of the year is certainly a busy one at Leicester, with the popular Family Funday held in May, and the famous John Smith's Extra Smooth Big Party Night racing held June. There are also, during May and August, numerous Champagne and Pimms Music Evenings. Of course the events do not diminish after this first half of the year, as there is a Ladies day put on every June and July, a Family Day held in August, and a huge Charity Event and Bonfire Night Celebrating the infamy of Guy Fawkes in November. December features a pair of racecard events, one just before, and one just after Christmas. Leicester racecourse certainly has something for everyone, all the year round!
The King Richard III Stakes is a world famous event. This seven furlong and nine yard race is staged every April, and has an impressive £45,000 first prize. This regal event was inaugurated in 1978, but wasn't initially known by its current name. Who in England could have missed the amazing news that on the 4th February 2013 bones were exhumed from a Leicester car park, which after careful analyses were proved to be of Richard III? The name of the race honors this major historical discovery.
There are many amenities and facilities at the racecourse, all of which befit its grand reputation. There is a club room, executive box, a splendid Belvoir Grandstand, a brand new Paddock Pavilion and a Nelson Restaurant. A mere £25 will grant you admission to the track, with substantial concessions for large groups.
Leicester Racecourse is able to meet many corporate and banquet needs. Throughout the year many charities and business book the track, making good use of its congenial amenities. The Conference center alone can accommodate 400 people, and the ample parking facilities can fit 2000 vehicles. The ground floor of the Grandstand is often utilized as a venue for trade shops and exhibitions. If this wasn't enough, the track has been granted a civil wedding license, enabling it to hold marriage ceremonies and receptions. Truly Leicester Racecourse is protean in its offerings!
Published on: 28/08/2013 © Bet Bind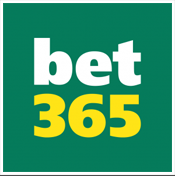 Go To bet365
bet365 Offers and Promotions
Bet Credits
#Ad
#Ad | T&Cs Apply | Gamble Responsibly | 18+ Only