Mallow Racecourse
Published on: 03/09/2016

Originally named Mallow Racecourse, Cork Racecourse is located just outside the town of Mallow in County Cork, Ireland. The horse racing venue offers both National Hunt and Flat Racing across 20 race days throughout the year. Significant flat races include the Group Three Noblesse Stakes and the Give Thanks Stakes, while notable jump events include the Grade Two Hilly Way Chase and the Cork National. The track layout comprises of a straight sprint course measuring six furlongs and a right-handed track of one and a half miles.
The term "steeplechase" comes from the 18th century form of Irish thoroughbred racing. The horses would run from one church steeple to another. Records indicate that the first race of this kind actually took place near to where Cork Racecourse is located today. Horse riders, Cornelius O'Callaghan and Edmund Blake arranged a race over four miles from St.John's Church Steeple in Buttevant to St. Mary's Church Steeple in Doneraile. The race ran across country and over fences and was won by Edmund Blake who received a cask of wine as a prize in 1752.
The first official English National Steeplechase occurred in 1830. Sometime later, in 1839, jockey Captain Martin Becher from Ballygiblin House in Cork made history. He was favoured to win the Aintree Grand National in 1839, however his horse, Conrad, launched him into the water at the sixth fence and ever since then the obstacle has been called "Belcher's Brook" Historical reports of racing in the Mallow area go back to 1777. They show information of races taking place in the region over a six day period under the patronage of the King's Plate Articles. The original Cork Park Racecourse was an even more popular site however it closed in 1917. Ireland's biggest county needed a new site which led to the creation of Mallow Racecourse in 1924. Today the facility is known as Cork Racecourse.
Over the years, Cork Race Course has continued to grow and prosper. Its racing calendar has accrued some important events, both on the flat and over jumps. One particular incident that is often recounted occurred in March 1983. Due to a technical problem, a private jet had to make an emergency landing on a grassy area of the racecourse. Later on, the owners of the plane had to get special permission and pay for a tarmac runway to be laid on site to enable the plane to take off. The runway was never removed and to this day it is used as a parking area. Cork Racecourse hosts the popular three-day Easter Festival in March-April with Easter Sunday traditionally nominated as Ladies Day. November's Cork National is another highly anticipated event. Other important meets include the Cork's RedFM Student Race Day in March, Friday Evening Races in May, Father's Day meet in June and BBQ Night in July. The racing calendar ends with the Hilly Way Chase in December.
Cork Racecourse offers five bars, three of which can be found in the Grand Stand with another two located in the new Pavilion Stand. There is fine-dining restaurant, while another eatery serves hot roast beef. In addition, there is a selection of snack stalls and fast food outlets.
Tickets start from £15 for adults, while children under 14 years of age can enter free of charge providing that they are accompanied by an adult. There are various packages available. Cork Racecourse has a smart-casual dress code.
The nearby historical market town of Buttevant is recommended for those who are interested in horse racing. A re-enactment of the original steeplechase meet took place in 2002, and a bronze monument in reference to O'Callaghan and Blake was erected in their honour. Buttevant is renowned for having a strong following of jump racing enthusiasts and the county has produced some of the best jump hoses in the world.
Published on: 03/09/2016 © Bet Bind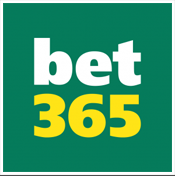 Go To bet365
bet365 Offers and Promotions
Bet Credits
#Ad
#Ad | T&Cs Apply | Gamble Responsibly | 18+ Only