About Novelty Betting
Published on: 08/08/2016

Recreational betting is not limited to horse racing and sports. It is possible to bet on a whole array of events including weather, politics and awards. This type of wagering is known as "novelty betting" and the opportunities are endless. Novelty betting has produced some of the highest wins throughout history.
The saying "put your money where your mouth is" is an indication that novelty betting or exotic betting has always been a popular activity, betting on non-sporting events is not a new idea. In the past, physical feats including running, hopping, jumping and even shin kicking were all activities that people were willing to wager on. Nowadays, bookmakers throughout the UK and beyond offer an abundance of novelty betting opportunities. Wagering on who will win a popular television contest such as Big Brother, X Factor or Strictly Come Dancing has become one of the more common bets. Politics is another subject that attracts much interest from bettors.
In Ireland, Paddy Power is the nation's leading bookmaker. It offers an array of "non-traditional" betting opportunities that cover a vast area of topics.
From celebrity marriages and divorces, to royal births and baby names, the top bookmakers will offer odds on almost anything. In 2006, bookies even took bets on which character would be killed off in the final Harry Potter book.
Published on: 08/08/2016 © Bet Bind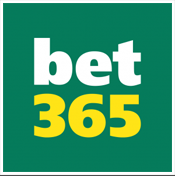 Go To bet365
bet365 Offers and Promotions
Bet Credits
#Ad
#Ad | T&Cs Apply | Gamble Responsibly | 18+ Only