Online and Land Based Casinos - Which are Better?
Published on: 07/09/2013

There are may casino lovers who have never played blackjack or roulette online – they very idea of substituting one of their greatest pleasures in life with an artificial version is completely anathema to them. They might find as much fun in the environment of the casino – its bright lights, the atmosphere, and the people around them – as they do in the experience of the games themselves.
At the other extreme there are many gamers who adore visiting online casinos, but have never stepped foot inside a real one. Perhaps they have no interest in playing their favourite games surrounded by crowds of people, or maybe they live too far from a casino.
There are obvious ways in which Internet basted casinos and land based ones differ. Each has their pros and cons – one is certainly not better than the other, despite what some people may say. The fact that each are able to exist independently of the other, and remain popular and profitable is a testament to the success of both.
The most obvious difference between land based, and Internet based casinos is accessibility. Unless you are lucky enough to live next door to a real casino, you are going to have to travel to play your favourite game of roulette or blackjack. You might have to queue to get in, then queue again to get your chips; and you may have to wait before there's a vacant space at the table. That's potentially a lot of waiting before you can get down to business and start gambling! Internet casino on the other hand does not have this problem. Whenever you feel the urge to play, whatever time, day or night, you just have to walk over to your computer and log on. These days you are even closer than that! Maybe your computer is as far away as the next room! Who can travel as far as that! There's a smart phone in your pocket that offers a decided proximal advantage! All the major casino sites now offer apps and mobile versions of their casino sites that work very well.
While the online casinos may have won the last round, being always close to hand, their more material based counterparts are certainly not out of the running. People like going to casinos because of the ambiance. They are glamorous places, often decked out with glittering chandeliers, beautiful green felt tables and a host of other decorative features. They are fun places to go to, even if you don't plan to place a single bet. There will be a bar, maybe a restaurant; perhaps music and even performance acts. It has been rumoured that some casinos even increase the oxygen content of the atmosphere, to induce a sensation of euphoria, which is conducive to separating the guests from their money!
So things seem to be at a draw. Can the online casinos tip the balance back? If you are a new player stepping into a casino you may be daunted by the array of different games. Everywhere you look there are people placing chips, taking cards – strange tables with confusing symbols abound, along with officious croupiers who don't look like they would appreciate being asked if a flush beats a full house. A casino is perhaps the worst place to learn how to play all the games. You'll have to pay to play of course, so unless you are possessed with a prodigious learning capacity you may soon find yourself out of pocket and none the wiser.
Internet casinos on the other hand usually have training rooms, where you can play for free for a certain length of time. You won't be able to win any money here of course, but you can practice without the fear of losing money if you make a mistake.
Does this brief comparison mean that online casinos are better than land based ones? Of course not. They are both good in their own way – each have their pros and cons. Real casinos have the glamour and atmosphere, while online casinos have the convenience and the potential to teach you how to be a great player. Ideally the player will utilise both, depending on his or her situation. If they are looking for a glamorous night out with friends, obviously a real casino will satisfy this desire: you can all have a meal, spend some time playing, then console or congratulate each other at the bar over your luck. If you have a sudden urge to play roulette and 2am, online casinos are there for you. You can stop play at any time, and resume gaming at the touch of a button. Try asking a croupier in a real casino to hold the game while you go and get something to eat, and see what happens!
Published on: 07/09/2013 © Bet Bind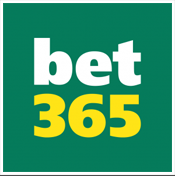 Go To bet365
bet365 Offers and Promotions
Bet Credits
#Ad
#Ad | T&Cs Apply | Gamble Responsibly | 18+ Only