Paddy Power Verification Process
Published on: 09/03/2017

Registering a new Paddy Power account is a relatively simple process for most members. However, Paddy Power needs to verify accounts to make sure the company complies with the important customer verification legislation and regulatory requirements. These requirements are in place so that online betting platforms such as Paddy Power can confirm the customer is the rightful owner of any payment method used to make a deposit into an account, which in turn protects the owner from the possibility of Identity Theft.
The Verification Process
At its simplest, the Paddy Power Verification Process involves a small variety of electronic-checks to confirm a customer's identity and age. However, due to database limitations, these checks do not always prove these credentials to Paddy Power's satisfaction.
Further Verification
If further verification of identity and/or age is required, Paddy Power will request that you take digital photographs of the forms of identification listed below, and send them to the Paddy Power Customer Support Team.
A form of Photo ID, e.g. a driver's-licence or passport
A Utility bill or Bank statement clearly showing your name and address
A registered credit/debit card. Paddy Power only need to be able to see your name, the expiry date and the last 4 digits of the 16-digit number, so take care to block-out the first 12-digits when you take the photograph. This is for security reasons.
You can then email your photographs to the Paddy Power Customer Support Team.
Reasons Why Your Documents Won't Pass The Verification Process
Please note if the documents you send Paddy Power do not pass the verification process, it is likely that your account will be suspended.
Below are some of the reasons why your documents may not pass the verification process:
The address you have provided does not match the billing address on the card you registered when opening your Paddy Power Account
The name on any document you sent to Paddy Power does not match the account holder's name
You have applied for a Paddy Power account from a restricted country, usually a country where gambling of this nature is deemed illegal. These countries include the United States of America, and a full list of restricted countries can be viewed here.
If you have used a proxy server to connect to the internet, you may also appear to be logging-in from a restricted country. Proxy servers are usually related to Work-based computers from which accessing certain types of website is prohibited by the company who owns them.
Contacting The Customer Services Team
If, at this point, Paddy Power have still not managed to be able to verify your account, you are advised to contact the Paddy Power Customer Support Team to discuss how you may be able to complete the verification process. In this instance, you must contact the Paddy Power Customer Support Team using a landline in your country of residence, and you will again be asked to send in some form of proof of address that has been issued during the last 3 months.
Published on: 09/03/2017 © Bet Bind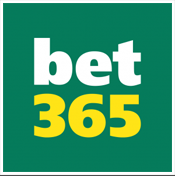 Go To bet365
bet365 Offers and Promotions
Bet Credits
#Ad
#Ad | T&Cs Apply | Gamble Responsibly | 18+ Only