Paddy Power VIP Club
Published on: 12/03/2017

What's Great About Being A Paddy Power VIP
If you've ever watched a casino-themed movie, then you know how well High-Rollers and VIPs get treated – and it's no different at Paddy Power. As a Paddy Power VIP, you'll get 5-Star Treatment every time you're in town (or online).
How To Earn Paddy Power Casino Club Points
Paddy Power Casino Club Points can be turned into Real Cash – and earning Club Points At Paddy Power is easy – just follow the steps highlighted below:
Step 1 – Play your favourite games to start collecting Paddy Power Casino Points
Step 2 – Reach 100 Points and trade them in for £1 (Redemption Rate Decreases At Each Level)
Step 3 – Your points will also help you climb the VIP Ladder and open the doors to a variety of rewards
Games You Can Play To Earn Paddy Power Casino Club Points
Simply wager €10/£10 of real money on slots, roulette, blackjack, video poker, table games, card games or leisure games to earn 1 Paddy Power Point.
How To Redeem Your Points
Simply click-on "Redeem Points", situated on the right of the VIP page.
Work your way through the easy-to-follow step-by-step instructions.
Your cash will be added to your bank balance.
VIP Levels And Rewards
| Level | Rewards |
| --- | --- |
| 1 | 100 Loyalty Points = £/€1 |
| 2 | 95 loyalty points = £/€1, Level-2 Rewards, Access to Better Promotions |
| 3 | 90 loyalty points = £/€1, Level-3 Rewards, Promotional Invites and Giveaways |
| 4 | 85 loyalty points = £/€1, Level-4 Rewards, larger range of available bonuses, Birthday Bonus |
| 5 | 80 loyalty points = £/€1, Level-5 Rewards, Birthday Bonus, Eligible for invites to VIP Events |
| VIP | 75 loyalty points = £/€1, Dedicated VIP Helpdesk and Live-Chat, Exclusive VIP Promotions, Bonuses and Competitions, Invites to Hospitality Events such as Exclusive Casino Nights, the Theatre, Major Sporting Events |
Your VIP Journey
The more you play, the quicker you'll be on your way to becoming a Paddy Power VIP, but you don't have to keep track of how much you wager – as Paddy Power do that for you.
If you're playing like a high-roller or VIP, you'll soon catch the attention of the designated Paddy Power VIP Team, and you'll start ascending through the VIP Levels.
Once you get near to achieving VIP Status, you'll know about it as you'll start to receive Bonus Cash from the Paddy Power VIP Team. Keep playing like a VIP and your invite to become a Paddy Power VIP is just an email away.
Daily VIP Promotions
There are usually VIP Rewards every day of the week, and these include Bonus Cash Drops which the Paddy Power VIP Team hand out after reviewing the day's play.
There are also exclusive VIP Promotions and Exclusive Invites, whilst the dedicated Paddy Power VIP Customer Team will be on hand to answer your questions, and hand-out monthly Loyalty Cash.
You can also expect tickets to some of the hottest events on the social calendar. To see all the reasons why might want to be a Paddy Power VIP, why not click on the link below: http://casino.paddypower.com/vip/why-become-a-casino-club-member
Published on: 12/03/2017 © Bet Bind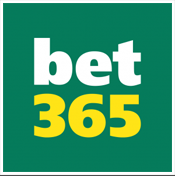 Go To bet365
bet365 Offers and Promotions
Bet Credits
#Ad
#Ad | T&Cs Apply | Gamble Responsibly | 18+ Only