Sport Statistics
Published on: 20/11/2016

The importance of identifying patterns in sports results and performances cannot be overstated. From coaching and scouting, to punditry and betting, statistics form the basis of much of what we take for granted in the world of sports. Winning teams seem to build up momentum and enjoy success with relative ease, even when they don't appear to be playing well, while losing teams just can't seem to find a win no matter how much effort they give. But by looking closely and statistics and analysing the performances form a numerical perspective, patterns that explain the failure and success of a team or individual can be identified.
These statistics can be used by coaches and sports science departments to develop new strategies, or by betting companies to create odds and calculate the probability of certain outcomes. And shrewd bettors can use statistics to help them improve their gambling performance over time.
Football and horse racing are two of the most popular sports for betting using statistics. There is so much information available, that it is possible for any punter to gain a deep understanding of how stats can help to predict outcomes in those sports. And by applying informed decisions to all wagers, risks can be minimised and profits increased. In fact effective use of stats can spell the difference between success and failure for a serious punter.
Many elements can be included in your statistical research but historical data and recent form are where most punters start. In horse racing form refers not only to recent results but also to the conditions that the result were achieved and also the health and training background of the horse.
This kind of info is widely available on websites related to horse racing and betting, and on race cards that are issued at live meetings. Punters can study the age, weight and form of a horse simply by reading the codes next to each entry, While these codes and numbers may look bewildering at first, it should not take long to understand what they mean, and there are plenty of online guides to help you to understand them. Some of the codes relate to recent performances. For example 53-U11 indicates the results from a horse last six races (most recent on the right). The numbers represent what position they finished, the dash (-) indicates that they had a break from racing, while the U indicates that they unseated their rider during the race. Based on those codes, this particular horse looks to be hitting top form.
A punter would then need to look to see if they have previously won over the distance, on this course and on similar quality ground. For example, a "C" or "D" (or both) next to their name would indicate previous wins over the course and/or distance. In football, form is also important and there are plenty of resources out there for gathering betting data. League tables show an overall position but some websites will let you choose custom tables based on the last six, eight or 10 games. These will give you a better idea if a team in entering or exiting a period of form.
Many punters go much deeper and look for trends such as the number of goals scored or conceded, the timing of the goals and which players are scoring the most. They might look for teams that regularly score and concede in a game or who often play in games with a high goal count. Whatever pattern a gambler identifies, there should be a betting market where the data can be applied. This kind of research can be used across all sports. Tennis bettors will look out for players that perform well on certain surfaces or who are strong in their service games. American football punters will look for teams that regularly win following a bye week. Successful punters will study as many stats as possible and keep a record of relevant trends. For those that take the time and make the effort, it eventually becomes much easier to spot great betting opportunities and more importantly - great value.
Published on: 20/11/2016 © Bet Bind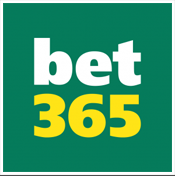 Go To bet365
bet365 Offers and Promotions
Bet Credits
#Ad
#Ad | T&Cs Apply | Gamble Responsibly | 18+ Only