Straight Bet
Published on: 03/09/2016

Straight Bet
Sport wagers can be categorised in numerous ways. The most common bet is a Straight Bet, where a single team or individual are selected to win a head-to-head event. Straight bets often require a clear winner or loser, although they may also allow for a draw in sports such as football. Winners typically receive a fixed cash amount based on odds set at the same time as the bet was placed. The bookmaker will typically build a small commission into the agreed price by balancing the odds slightly in their favour.
Once the bookmaker has broadcast the odds, straight bets can be placed. However, this usually happens no more than a week or a few days before the start of the event. This is so that all relative factors can be taken into account before an accurate price can be set.
Ante-Post Bets
Bets which are made in advance of an event are known as Ante-post or Future bets. These types of bets are made on a selected individual or team winning a competition or league where there are many competitors. Ante-post bets usually have long odds due to amount of possible winners involved.
Over/Under Bet
The Over/Under bet is another common form of wagering. The bettor must predict if the total combined score will be more or less than that an assumed outcome. Typically, these types of bets are paid out at even money but greater odds can be achieved by backing less likely outcomes. If the total score is equal to the prediction, the wager is classed as a Push or No Winner and the stake is refunded. To avoid the draw situation, bookmakers may offer half points. For example, a common bet on soccer is Over 2.5 goals. In this situation, the total goals cannot equal 2.5 so the bet can only lose or win.
Spread Betting
Spread Betting has become more and more popular and is designed to give a handicap to the underdog in order to make a contest more even. The underdog may be given a point's advantage (+2) and the punter will back whether they will win or lose once the handicap has been applied. Likewise, they may back the favourite to win once a point's deficit (-2) has been applied.
Money Line Bets
In the USA, Straight Bets where a spread is not used are typically called Money Line bets. The odds may be presented in both negative and positive formats. A positive figure indicates how much you would win if you placed a stake of $0. A negative figure indicates how much you would have to stake to win $0. As a result, the favourite will always have a negative Money line.
Exotic Bets or Proposition Bets
As well as selecting winners, bettors can place Exotic or Proposition bets. This form of bet allows for a wide range of outcomes and may not necessarily be based on the final result. An exotic bet could be on how many yellow cards or corners will be given or who will score the first goal in a football match. These bets are good for punters who study statistics and can spot trends in certain areas of play.
Single Bet, Accumulator and Parlay Bet
A Single Bet is a wager on only one market in an event such as the result of a soccer match (home win, away win or draw). It is also possible to combine multiple Single Bets to form Accumulator Bets. A typically example would be a Double Bet, which is a combination of two single bets, or a Treble Bet, which is a combination of three single bets. For an accumulator to succeed, all of the single bets need to win. If any of the selections lose, the stake is lost. This means that the risk is greater but the pay-out is higher. The winnings from each bet are rolled over onto the next resulting in a higher pay-out than would be gained from three single bets. In America this is known as a Parlay Bet.
Published on: 03/09/2016 © Bet Bind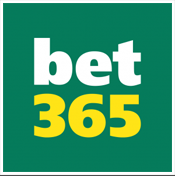 Go To bet365
bet365 Offers and Promotions
Bet Credits
#Ad
#Ad | T&Cs Apply | Gamble Responsibly | 18+ Only