The German Lottery
Published on: 03/11/2013

Like most of Europe, Germany has a long and interesting legal history regarding gambling. Being a catholic country there have often been religious conflicts whenever gaming sanctions were passed. For the large part however gambling has been legal throughout the country, under the jurisdiction and control of the local state authorities of course.
A big change happened fairly recently however: after centuries of a diverse, fractionalized system, with each state largely having autonomy as regards the specifics of their gaming legislation, in 2008 each was forced to give up much its independence. The new State Treaty on Gaming act was codified, forcing the 16 federal states of the country to bow down to government jurisdiction completely.
One aspect of the treaty that met with much criticism was its complete banning of any form of Internet gambling. Many people complained that this would simply make people visit foreign Internet sites, and cause a stream of revenue that could stay within the country to be sent abroad. The treaty also gave the government a monopoly on the lottery system of the country. The German Bundestag (the federal parliament) had for very many years opposed requests for its numerous lotteries to be privatized. In 2011 the Federal Administrative Court of Leipzig promulgated "a de facto ban on all advertising by state controlled or private lottery and casino operators." The question was at least finally settled. There would be no construction of private lotteries.
Despite this clear edict, there remained one lottery that was able to navigate the quagmire of nebulous regulations and laws. This lottery was used to surviving, and negotiating through difficulties – it was after all probably the oldest lottery in the whole world. The North Western German Class Lottery, better known by its acronym NKL, was established as far back as 1612. It has remained completely unchanged since 1947, when it came under the control of a conglomeration of ten states. Only a couple of lotteries in Venice, and perhaps in Rome, can claim such provenance and history.
Much has been altering during recent years in Germany's gambling industry. The switch to government control in 2008 was of course a massive change, almost a revolution; but as recently as 2012 yet another change occurred, whose effect are still being felt today. Finally yielding to EU pressure, Germany agreed to alter parts of the State Treaty governing Gaming: these changes allowed parts of the gambling monopolies to be partially broken up. An outcome of this was the NKL, along with the South German Class Lottery, or SKL – a huge six state institution, were together able to form the Gemeinsame Klassenlotterie (GKL in its more palatable acronym).
Like all Europeans, the Germans are extremely passionate about their lotteries. The German Lotto follows a traditional structuring, with a 6/49 arrangement, and a guaranteed €1 million jackpot. €45.38 million was won by three lucky players in December 2007, the largest jackpot to date on the German Lotto. On 7 October 2006 €37.68 million was claimed by one participant, the biggest single win. The average jackpot prize is an impressive €5.24 million, which is why millions of Germans play the lotto every week.
Unlike most lotteries, the German Lotto does not have a fixed location where the numbers are drawn. Their system works by cycling through various cities, such as Bayern, Berlin, Baden-Württemberg, Brandenburg, Hamburg, Hessen, Bremen, Niedersachsen, Nordrhein-Westfalen, Mecklenburg-Vorpommern, Rheinland-Pfalz, Saarland, Sachsen-Anhalt, Sachsen, Thüringen and Schleswig-Holstein. There is always a big show when the lottery comes to each city; and some people even follow it across the country, thinking that being close to the drawing location will increase their chances of winning!
Published on: 03/11/2013 © Bet Bind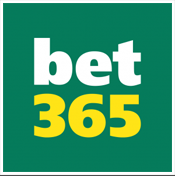 Go To bet365
bet365 Offers and Promotions
Bet Credits
#Ad
#Ad | T&Cs Apply | Gamble Responsibly | 18+ Only