The Worlds Bingo Associations
Published on: 15/08/2013

Many people have lamented the fact that there has never been an international regulatory body, to oversee and standardize the bingo industry across countries or indeed the world. What we have been left with is a fragmented system, with each element following their own rules, with only the thinnest of linkages between them. This deplorable situation has allowed numerous commercial operators to laud themselves as advisory bodies, professing to have some legislative authority – where in reality they are all self appointed. This situation has caused many problems, has caused conflict within the industry, and misled innocent players.
In 1984 the Professional Bingo Players Association was created, ostensibly as a representative body for players and the game itself. Created in Ohio by a wealthy group of businessman, through their ties with advertising and other avenues, they were soon able to enroll 2,400 members, each of whom had to pay a $25 fee for membership, which included a tote bag, membership card, bumper sticker, newsletter, key ring, and a leaflet explaining the rules of the game. Police soon suspected that the group was not entirely innocent in its aims and ambitions; and their suspicions were confirmed when it was uncovered that the group was involved in "a complicated scheme to skirt state bingo laws." Their tactics were impressive: they took reservations for private very high staked games through a toll free number, with players making an advanced reservation by check. A major police operation was launched, including the Ohio Attorney General's office. Unfortunately no formal charge were ever able to be filed, and by 1991 the Professional Bingo Players Association was completely vanished, with nothing remaining of them but the bumper stickers and keyrings, now collectors items.
Instead of authoritative regulative bodies, there are a pair of associations and communities involved in the bingo industry. One of these is the Doha Bingo Players Association, which in truth is mainly a group of professionals who meet up, usually in the Doha Rugby Clubrooms, typically on the last Monday of each month. The BingoPlayersAssociation is rather more demonstrative and seriously involved in the game; but even this group is little more in reality than a website aiming to earn commissions through affiliation, pointing players to it's advertiser's bingo sites. Operating in the same manner as this is The International Bingo Association, hosted at ibabingo.com, being simply a provider of software needed for bingo sites.
The National Bingo Association, located in Bedfordshire England, has been linked to about 300 clubs, all across the country. These are high staked games, running twice a day, all week long. This Association, together with its sister group BingoAssociation, is commendable for providing charitable donations to Breakthrough Breast Cancer.
Online bingo is a growing market, with many new players becoming involved every day. To help regulate this gaming arena Bingo Players Union was created. This is a non profit organization, funded through donations, and operated by volunteers. It's purpose is to make a safe and friendly environment for players, where they can come and play bingo online, and enjoy the company of other likeminded individuals.
The Europe Federation of European Bingo Associations was created in 2006. The mandate of this association was similar to the Bingo Players Union: protect the players, and maintain a friendly and civil environment. The association was created by the European Parliament in Brussels, and along with the aims just mentioned, its mandates were also to promote European bingo. This institution was initially comprised merely of two members: the Spanish Confederation of Organizations of Bingo Games Managers, and the more concisely named Bingo Association of the UK. Bodies representing the interests of other European countries were soon to join, such as the Irish Star Bingo Group, and an Italian trade association named Federbingo. The bingo industry is crying out for a singular governing body, rather than a disparate collection of organizations, which however well they operate alone, will always struggle to work together effectively.
Published on: 15/08/2013 © Bet Bind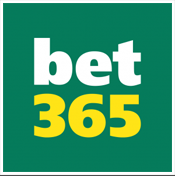 Go To bet365
bet365 Offers and Promotions
Bet Credits
#Ad
#Ad | T&Cs Apply | Gamble Responsibly | 18+ Only