Todays Bingo Technology
Published on: 25/08/2013

Who would have envisaged, from such humble beginnings, bingo would have become the global phenomenon it is today? From innocent stalls at charity events and church fairs in the 19th century, it has reached out across the globe, potentially into everyone's home; and even, given the advent of smartphone technology, into everyone's hand!
Bingo has always been popular, partially because its rules are instantly graspable, and it can be played almost anywhere. You don't need a perfectly flat felt table like in snooker or pool, or a dartboard with the relevant pointy paraphernalia. All you require is a bag of numbers, which can even be made from torn bits of paper, and some improvised cards on which to write off your numerals. Early versions of these cars were cardboard sheets that were marked off with rubber stamps. These permanent boards were soon replaced with more economical reusable hard cards, which featured plastic shutters to block each called number.
The hard cards of the past are rarely used now – indeed some are collectors items! along with bingo halls that use the tables with plastic shutters, throwaway cards are now very popular. These cards are mass produced: a single sheet might have as many as three grids for three games.
The cards are very simple and effective – instead of plastic covering or scraps of paper, you simply mark off your number when it is called. The bingo community calls the pens they use for this process "daubers" and many have a special affection for these pens, thinking they bring them good luck. Many players however don't like using these pens, and have a different game play method: a thin metal surface is placed underneath the gaming card, and magnetic chips are placed over the numbers. In this way the cards can be reused as often as they wish.
All bingo players are familiar with a device generally known as T.E.D. This is an electronic device made by Gametech to assist bingo players. This LCD unit is easily capable of displaying as many as 4 bingo cards simultaneously, and amazingly able to play 600 cards throughout a game. With this device there is no need to strike out your number as it is called. All you need do is type the called number, and the machine will automatically mark it off for you.
Over the years this initial model has gone through numerous upgrades. The TED2c was the first replacement, featuring dazzling color graphics, higher resolution, and the capability of showing 16 cards simultaneously. Another later version was the "traveller." This improvement on the original design was far lighter and more ergonomic, and able to play a staggering 1200 cards, and display 21 cards simultaneously. The very latest incarnation of this device is called the "Explorer," featuring a beautiful eighteen inch widescreen display. This device is obviously not so portable, and is aimed at those frequenting bingo halls.
The age of the big rotating cage filled with white balls is passing: There are now more sophisticated ways of generating random numbers. Bingo management systems such as the Alltrack2, designed by Gametech, and The Diamond POS are able to track card sales.
The Internet has brought bingo to everyone. No more do people have to travel to their local gaming hall – assuming there is one. In the past many people only got to play their favorite game when they went on holiday. These restrictions are now gone – as long as you have the internet (and these days who doesn't?) you can be sure of finding a game at almost any time of the day or night. Popular bingo sites such as Tombola Microgaming, GameSys and Gtech G2, are always busy. Along with regular games, these sites feature chatrooms, where gamers can talk about what they love: Bingo! This social aspect of the sites is particularly good – it gives people a change to share their interests. What can be better than playing a game you love, and making new friends in the process?
Playing bingo on your smartphone is also very popular: these days a bingo game is no further away than the palm of your hand! Many people have a nostalgic affinity for the old system - the cage filled with numbered balls - and they are still in used in many bingo halls, along with a characteristic commentator, who enunciates the numbers in comical ways! But it is good people have the option to play this great game wherever and whenever they want!
Published on: 25/08/2013 © Bet Bind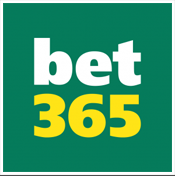 Go To bet365
bet365 Offers and Promotions
Bet Credits
#Ad
#Ad | T&Cs Apply | Gamble Responsibly | 18+ Only