Turkish Football League
Published on: 03/12/2016

The highest tier of the Turkish football league ladder is known as the Süper Lig. It comprises of 18 teams who compete in a season from August to May. The league falls under the jurisdiction of the Turkish Football Federation (TFF). Each team plays each other twice (home and away) with the three lowest placed teams at the end of the campaign being relegated to the second tier (1.Lig).
Football began in Turkey in 1897 century when a group of English workers in Izmir played a match against a team from Istanbul. The match marked the first organised football match to be played in the country. Within four years, a Turkish national team had been formed and by 1903, the first football league (Istanbul Football League) had been established.
On of Turkey's most famous teams, Galatasaray, was founded by a groups of high school students in 1906. Two years later, they won the league championship for the first time.
Many other amateur leagues appeared until World War I brought Turkish football to temporary halt. However, in 1923, the Turkish Football Federation was formed, with Yusuf Ziya Öniş chosen as its first President. In the same year, the country became the 26th member of FIFA. The first official match of the Turkish National Team ended in a 2-2 draw when they faced Romania at the Istanbul Taksim Stadium. In 1936, the first official Turkish Championship was won by Harbiye. Soon after, war once again brought a halt to proceedings. Once the action resumed the league developed rapidly and achieved professional status in 1954. This led to the formation of the Milli Lig five years later. In 1962, Turkey became a full member of UEFA, and in 1962, the first Turkish Cup competition began.
A second tier was formed in 1963 and the top flight was renamed 1.Lig. This remained the case until 2001, when the name was changed yet again to Süper Lig and the second tier adopted the 1.Lig title. Istanbul clubs, Fenerbahçe, Galatasaray and Beşiktaş, remain the only teams never to have been relegated from the top division.
Of the elite clubs, Galatasaray have been the most successful winning multiple domestic trophies and a UEFA Cup and UEFA Super Cup. In total, only 5 clubs have been champions since the official start of the Super League in 1959. Those teams are Galatasaray, Fenerbahçe, Beşiktaş, Trabzonspor and Bursaspor.
Published on: 03/12/2016 © Bet Bind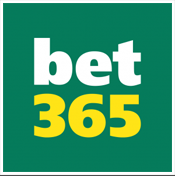 Go To bet365
bet365 Offers and Promotions
Bet Credits
#Ad
#Ad | T&Cs Apply | Gamble Responsibly | 18+ Only